Are pension contributions an essential item when times are tough?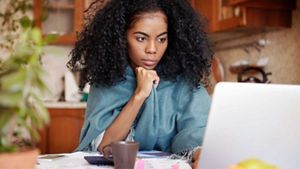 With the world beginning to come to terms with the financial impact of the coronavirus pandemic, Dale Critchley asks what this means for pension contributions.
We've seen huge fluctuations in the value of investments in markets around the world as the world wrestles with the coronavirus crisis. But it's not just the value of investments that have changed.
Coronavirus seems to have changed the value of things in ways no-one would have imagined. We saw the value of basic food essentials and household necessities spike a few weeks ago as people scrambled to fill their larders. On the other hand, the value of US crude oil dipped into negative as demand dropped while the world is in lockdown.

The clear focus is on the here and now, on family and friends – everything else can wait in line. Uncertainty about the future makes us focus on the present, further magnifying the value of immediate rewards, compared with rewards in the future.

So, where does that leave pension contributions? Do they still class as an "essential item"?
It's right to focus on the present…
The government hasn't taken the ultimate step of allowing a contribution holiday from automatic enrolment contributions. However, there's been a clear signal to employers furloughing employees that they can consider anything above automatic enrolment minimum contributions as non-essential. 
This makes absolute sense while we focus on the pressing problems of the present. Corporate income is at zero in some cases. Furloughed workers may only be receiving 80% of pay and those who are self-employed may have to survive on savings until June.

For most commodities, supply and demand will make sure values will get back to normal after the pandemic. Oil won't be worthless. Loo roll has already returned to its pre-lockdown value in the eyes of most.  We have to make sure the same happens with pension contributions.

The regulator only relaxed consultation requirements for temporary changes. That means there will be a regulatory imperative for employer contributions to return to normal.
…but we need to think long-term too
When it comes to individual decisions around pension saving, I think we'll see an inevitable lag as human nature comes into play. As an industry, we will need to use careful communication to overcome loss aversion and procrastination to get people saving again.

Re-enrolment will ultimately pick up workplace savers who choose to stop contributing, but an individual could forego up to 47 monthly pension contributions before that happens.

There's a real risk that without an additional nudge the immediate need for a pause in contributions could turn into an unbridgeable gap in pension saving.
Pensions have been a positive point at a difficult time
COVID-19 has shown us the value of pensions, which may yet reinforce their value.
Pension incomes from annuities and defined benefit pension schemes have continued to be paid, meaning pensioners haven't had to worry about their income. The value of saving to provide a pension income – and a guarantee – is there to be seen, even if it's been masked by the immediate health issues facing the recipients.

The value of advice too has probably risen, although it may be less obvious. Pensioners in drawdown who have been well advised and have a portfolio and disinvestment strategy designed to withstand short term downturns may be reflecting on the wisdom of their decision. 

The fact that COVID-19 hasn't affected the payment of income from pension may yet reinforce the value of pensions in the minds of the public.
People need the safety net a pension can give them
Coronavirus has taught us the value of many things we took for granted, from getting out and about to going on holiday to spending time and money socialising. It's also reinforced the value of having a safety net in case we can't work.
For many of us, that safety net for our later lives is our pension savings. That's the money we'll turn to when we can't work in later life, but still want to enjoy the freedom to do the things we enjoy.

When you think of it like that, pension contributions should be an "essential item" for everyone.
Dale Critchley, Policy Manager for Workplace Savings and Retirement, is an expert commentator with over 30 years' experience in a variety of roles within the workplace benefits market. He is an Aviva spokesperson specialising in issues relating to workplace pensions and is regularly featured in the media.