Pension power: our best defence against climate change?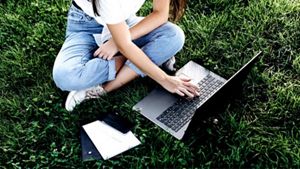 Shane O'Brien shows how we can all do our bit to help turn villains into heroes on climate change.
When the subject of climate change arises, large global corporations are sometimes portrayed as the villains of the piece.
Maybe you've seen Richard Curtis's short film No Nasty Surprises for the Make My Money Matter campaign? If so, you'll be left in no doubt about the matter. It features a spectacularly unethical CEO of a fictional 'Forest Felling' corporation.
But maybe the big corporates also have the potential to be hailed as heroes in the quest to vanquish humanity's greatest threat. If they can manage to claim this high ground, it will be in no small way due to the collective power of a group of people who have more influence than they might think… the armies of consumers whose needs the large corporations ultimately serve.
Whether we realise it or not, almost every one of us supports the corporate giants. If you're reading this article, there's a 98% chance that you have a Unilever product in your home. It's also very likely that you're supporting an oil giant through the way you heat your home or fuel your car.
I'm not suggesting that you swear off these products for life and go live the life of a recluse in the forest. But, just for a moment, imagine that the cleaning products in your kitchen didn't come in plastic packaging. Or that you refuelled your car in a 'petrol' station down the road which didn't actually sell petrol.
Right now, this seems a bit of a stretch. But none of us should doubt the speed with which consumers adapt to – and indeed drive – change. A few years ago, we would never have dreamed we'd be taking our own carrier bags to the supermarket by now. And a few years before that, it would have seemed equally unlikely that we'd willingly submit to sorting out our own rubbish, instead of just chucking it all in the same bin.
Of course, there's a lot of work to do. And the global corporations have certainly played their part in evolving our consumption habits to their present unsustainable levels. But some of these corporations are now taking a lead in addressing the big environmental issues we're all up against… and this new approach is partly driven by those same consumers who have taken to recycling their rubbish and reusing their carrier bags so readily.
Why would the leopards change their spots?
If you're one of the many who would agree that large corporations exist primarily to make money, not to save the planet, then there's no need to change your world view just yet. But in the 2020s, financial success and good corporate behaviour are becoming more closely linked. Stock exchange listed corporates are ultimately answerable to their shareholders, who are becoming more willing to speak out against questionable practices – especially where the environment is concerned.
Who are these shareholders? To a large extent, we are. Members of pension schemes frequently hold shares in the major companies we've been talking about. The investment managers who act on our behalf have massive influence on the way these companies go about their business… so we owe it to ourselves – and everyone else – to ask whether these fund managers are holding the big corporates to account on the environmental and social issues that more and more of us care about.
The process is very much underway… and it's yielding results.
After considerable intervention from fund managers, Unilever has committed to cutting its use of virgin plastics by half within the next five years. This would save 100,000 tonnes of plastic – bringing those plastic-free cleaning products a step closer to making an appearance under a sink near you.
Unilever's CEO, Alan Jape, said:
"This demands a fundamental rethink in our approach to our packaging and products. It requires us to introduce new and innovative packaging materials and scale up new business models, like re-use and re-fill formats at an unprecedented speed and intensity." [1]Footnote 1
So, what about that petrol-free petrol station?
Following heavy engagement with fund managers, BP – one of the larger global oil giants – adopted a strategy which aims to reach net zero carbon emissions by 2050. To get there, they'll be reducing oil and gas production by 40% within 10 years… and they've also committed to no exploration in new countries and to stepping up their low-carbon investment by 1000%, reaching $5 billion a year.
We have more power than we think
All of this may seem a long way removed from the workplace scheme member paying a few pounds into their pension each month. But, through sheer weight of numbers, we can help accelerate the progress of solutions to the huge challenge of climate change. We shouldn't just be asking what our money is invested in, but also what our fund managers are doing to engage with the big companies on sustainable practices. This is how to put our power as shareholders to good use.
Finally, back to that Richard Curtis film with its villainous CEO of the 'Forest Felling Syndicate'. As co-founder of Make My Money Matter, the Love Actually director is aiming to redirect the £3 trillion invested in UK pensions towards sustainable investments. Plenty of research has been carried out to support the campaign, and from this has arisen a pretty staggering statistic:
Moving your savings to sustainable funds can be 27 times more effective at reducing your carbon footprint than turning vegan or never flying again.[2]Footnote 2
We're rightly proud of the small changes we've made to help protect the planet – and yes, the trips out to the recycling bins and the reused carrier bags all add up – but it's crucial that we shouldn't ignore the power of our pensions in racking up our efforts a notch further.
It all starts by asking where your money is invested, and how your fund manager is standing up for the things you believe in. It can end by turning a villain into a hero.
Shane O'Brien is a Senior Investment Director focusing on multi-asset capabilities in Ireland and the UK. He works closely with portfolio managers to articulate investment process, portfolio positioning and investment performance to clients and advisors.