Why pensions and passions can go hand in hand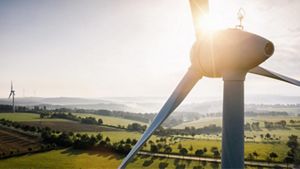 Zelda Bentham, Group Head of Sustainability looks at how helping people to invest sustainably through their pension can be a good move.
Barely a week goes by without social and environmental issues appearing in the news. From climate change to plastic in the oceans, from gender equality to animals in danger of extinction, many people are taking a stand on social and environmental issues.
And concern for how we treat the world and its inhabitants – be they human or animal – isn't confined to those who are willing to take up placards for their beliefs. Many people are making small but heartfelt moves to improve the world we live in. Whether by recycling more or taking reusable cups to the coffee shop, more of us are taking steps to live in line with our personal beliefs, values and concerns.

You may have strong feelings about certain topics yourself. And you can bet your bottom dollar that at least some – if not most – of your workforce will too.

And there's evidence to suggest that your employees expect you to take a stand on important issues. The Edelman Trust Barometer 2019 found that:
58% of employees say they look to their employer to be a trustworthy source of information about contentious societal issues
67% of employees expect prospective employers will join them in taking action on societal issues

76% of employees say they want CEOs to take the lead on change instead of waiting for government to impose it

You can start with your pension scheme
With some firms, you can make a direct difference through your business and its practices, but that's not the case for everyone. However, what you offer is as important as what you do.
That's where your pension scheme comes in. Offering investment funds focusing on environmental, social and governance (ESG) issues through your pension scheme is a great way to get involved without too much upheaval.

Increasingly, people are using their money in ways that match their personal values and the issues they care about. From buying Fairtrade goods to donating to charity, many people are keen to know the money they spend goes towards something beneficial.

By offering funds investing in companies with high ESG or ethical standards, you can expand on this desire to do good with their money. With these types of funds, your employees can be sure they're investing in areas working towards making a positive long-term impact on the planet.
And, equally importantly, they know they won't be investing in any company involved in harmful activities like weapons manufacturing, the tobacco and alcohol industries or fossil fuels.
Responsible investing can make a difference in more ways than one
For many people, the money going into their pension represents the largest pot of money they'll ever have.  That money doesn't simply sit there waiting for people to retire – it's invested. And choosing where to invest it can make a big difference, not just to the individual but to society as a whole.
By offering your employees the chance to invest in responsible funds, you're actively demonstrating that you care about the same issues many of them do. With research showing that people increasingly want to work for companies that share their values, that can be hugely motivational and engaging.

So, why not take another look at your pension scheme and check whether it offers responsible investment funds. After all, you and your employees deserve the chance to invest in funds aiming to build the world and future we'd all like to enjoy when we retire.

Zelda Bentham, Aviva Group Head of Sustainability, has over 20 years' experience working on climate change and sustainability.  She works across all areas of the business seeking actions and solutions that benefit our customers, Aviva, society and the planet.  She represents Aviva on a number of industry forums on sustainability and engages with wide range of stakeholders on environmental, social and governance issues.