Retirement saving: time to throw off the blindfolds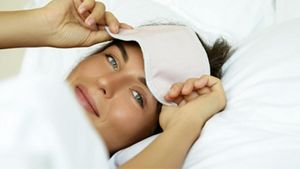 Alistair McQueen, Head of Savings & Retirement at Aviva, discusses a major challenge: more people than ever before are saving in a workplace pension – but we've all got a lot more to do if they are to thrive, not just survive, in retirement.
Automatic enrolment has transformed the retirement savings habits of the UK. It has brought ten million more people into workplace pensions, and participation levels are now at a record high.

But is would be very misguided to believe that our work here is done.
Research from Aviva found that many are still uncertain of their retirement plans, and many continue to worry about their future. Uncertainty and angst are not a good recipe for a productive workforce. Support and education from employers, pension providers and the government be co-ordinated to bring reassurance and retirement readiness to millions of people in the UK.
Millions of people are flying blind
Aviva found that around one-in-three (31%) of workers do not know how much they have saved so far for their retirement. With about 30 million working people in the UK, this equates to about 10 million people 'flying blind'. Worryingly, this lack of knowledge peaks at 40% among those approaching retirement. Those with the least time to act are the least certain in their state of play.
At the same time, virtually half of all workers – about 15 million people – believe they should be saving more.
This uncertainty and concern is creating an undercurrent of angst. It is perhaps unsurprising, therefore, that the emotion people most associate with saving is 'worry'.
As our life expectancy increases, it is probable that our future life in retirement will be longer than ever before. Given this (positive) backdrop, few would argue that crossing our fingers and hoping for the best is the right strategy for future happiness.
The great news is that savers are engaged. Twenty million people are now saving in a workplace pension, thanks to automatic enrolment. This is more than ever before.
Getting people to begin saving was 'step one'. Step two must now be educating and empowering people to take control of their savings.
Technology can play a big part in this. Few nations on the planet love the internet more than the Brits. And Aviva's own MyAviva online platform now has more than five million users – allowing them to monitor and manage their pension, whenever they want, wherever they want. More must be done to bring pensions and technology to our people.
Why we all need to work together
It would be wrong to expect all 20 million savers to become pension experts overnight. Indeed, most have their own day jobs and busy lives to worry about. But all concerned – employers, pension providers, and policymakers – must work together to help the 20 million to at least peek from behind their blindfolds, sooner rather than later. It may not be as scary as they think, but it is every bit as important.