Shaping the climate debate in Earth's critical year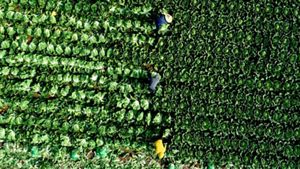 Steve Waygood examines why 2021 could become a milestone year for collective action on climate change, backed by corporate and governmental policy.
2020 was often described as a 'year like no other' as we experienced a global pandemic the size and scale of which we failed to anticipate. As our lives continue under unprecedented and uncertain circumstances, 2021 has the potential to be a major milestone year in other, more positive ways. Specifically, in the global fight against climate change.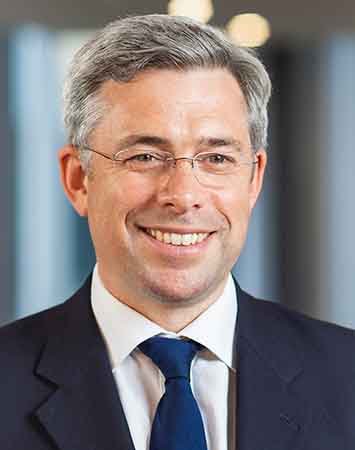 It's refreshing that climate change issues no longer belong in the environmental sections of news websites or newspapers. Political figures, corporate leaders, film and pop stars are becoming increasingly vocal about the need for us all to adopt much more sustainable ways of living. In April this year, President Biden made it clear that: 'The signs are unmistakable; the science is undeniable and the cost of inaction keeps mounting' at the online Leaders Summit for Climate.

In some ways, Covid-19 and climate change are similar in the sense that they are both borderless and indiscriminate threats. The big difference is greater scale and irreversible nature of the climate crisis, for which there is no vaccine. As the world was brought to its knees by one global emergency, the moment cannot pass without asking: 'what is needed to prevent the catastrophic global crisis of climate change?' It's a widely held view that collective action from policymakers, businesses and civil society will be crucial to this. So let's look at what's in store in terms of international cooperation as well as Aviva's role in shaping the debate.

2021's huge focus on climate change issues  

One of several events postponed from 2020 was the UN annual climate talks set to take place in Glasgow, rescheduled for November 2021. The delay to the COP26 summit has increased an already heightened sense of urgency. To meet the goals of the 2015 Paris Agreement, limiting a global temperature rise requires major international action during this decade. Individual countries make commitments, called Nationally Determined Contributions, to demonstrate the action they will take to meet the Paris goals. 

Alongside net zero commitments at the national level, action plans have rolled out among businesses, cities, regions and universities — all pledging to do their bit. Aviva recently announced its aim to be net zero by 2040, the first major global insurer to do so in recognition of the urgency of the climate crisis. Coalitions and initiatives are growing in number and momentum, sitting under the umbrella of the UN's Race to Zero campaign which seeks to inspire and co-ordinate the growing net zero momentum that is essential to combat climate change.

On the global stage, the UK hosts the 47th G7 summit in June, and the 26th UN Climate Change Conference of the Parties (COP26) climate summit in November. COP26 co-hosts Italy are heading the larger G20 group. These conferences, which are now appearing relatively close together, have heightened the spotlight on climate issues in 2021.

Aviva's leading role in climate finance

Aviva has been working with a coalition of organisations advocating the creation of an International Platform for Climate Finance (IPCF). This new platform will aim to ensure that the financial system can be harnessed in support of global climate goals, so that the financial sector changes to support the wider economic transition that will be needed for net zero. 

The IPCF would: 

Bring together financial institutions with those that shape the markets to produce a Global Finance Transition Strategy to achieve a well-managed, just transition to net zero.

Support developing countries to build financing strategies for their transition to net zero, with interest built among global investors
Develop a mechanism to monitor climate finance flows and produce an annual report assessing responses from private finance, the public sector and future collective effort required.
The scale of this ambition is huge. But thinking this big is essential given the scale of the climate crisis — it is the only way we can address it. Individual, corporate, governmental and global action is vital. Our collective success relies on it and the whole world is watching and waiting. 
To learn more visit: 

26th UN Climate Change Conference of the Parties (COP26)

International Platform for Climate Finance
Steve leads Aviva Investors' Global Responsible Investment team, which is responsible for integrating environmental social and corporate governance (ESG) issues across all asset classes and regions of c£350bn of assets under management. The team has achieved an A+ ranking in governance and strategy from the UN Principles for Responsible Investment; a Tier 1 assessment for Stewardship from the UK Financial Reporting Council; and won the Responsible Investment Thought Leader and Innovator of the Year global award in 2017.