Soldiering on through illness: does it do anyone any good?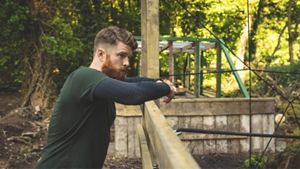 Sophie Money, Group Protection Wellbeing Manager at Aviva, talks about presenteeism and how to recognise and address the problem in your workforce.
Traditionally, anyone wanting to illustrate the impact of illness on the workplace would simply cite figures on sickness absence, but there are other factors to consider.
In recent years, employers have started to recognise the damage to morale and performance which occurs when employees 'soldier on' at work when they really aren't fit to. Known as presenteeism, this issue is said to be more costly than sickness absence and medical treatment combined.
Why presenteeism can be a problem?
Presenteeism can be dangerous when staff work when they shouldn't. For example, an employee who is working when they are ill may be more likely to make mistakes. This could bring about unintended consequences. What if a doctor or pharmacist writes or fills a prescription without giving it their full attention?
The potential consequence of error will vary by role and industry, but you can see it could have devastating impacts. On top of the potential for errors, sick employees coming into work could pass on illnesses and infections to their colleagues, which has been brought to the forefront in recent months.
Why does presenteeism exist?
We need to think about why employees might work whilst sick. Theories include concerns about high absence levels, lack of sick pay, job security, reputation, the impact on attendance rewards and so on.
Our report 'Embracing the Age of Ambiguity' indicates this risk with the percentage of staff taking zero sick days over a three-month period dramatically increasing from 67% [1]Footnote 1 in February to 84% in August 2020.
'Presenteeism', albeit in a new form from traditional office definitions, has become even more noticeable since the pandemic began. With technology now allowing us to work from anywhere, the merging of 'home' and 'work' has created ambiguity and an 'always on' environment. Whether that means working when sick or working longer than the specified hours, this ambiguity is compounding behaviour that is detrimental to long-term employee wellbeing. When work and home become intertwined, this can put stress on the employees' mental health as the juggle both in the same space.
How can you recognise presenteeism?
It's difficult to pinpoint the extent of presenteeism due to its very nature: the employee potentially doesn't want to highlight they are not well enough to be in work. And while employers record sickness absence by duty of care as recommended by HSE, there is no formal recording of presenteeism. The extent of it is only identifiable through targeted studies.
Poor mental health is a major cause of presenteeism, albeit one which employers can take positive steps to prevent. To do this, we first need to be able to recognise it. Everyone within the workplace has a role to play. It's essential to create a culture where colleagues feel comfortable to speak out when they're feeling anxious or low, knowing they will find the support they need to get back on track. 
We'll know we've achieved this when we routinely hear employees discussing their mental state in the same way they might complain about flu symptoms, stomach pain, or a sore back.
How can we prevent it
Combatting the issue of presenteeism is about much more than simply telling a suffering colleague to take some time off.
We need to get better at recognising the early signs of mental health issues and then give the right support. Get this right, and we can prevent both sickness absence and presenteeism. 
Knowing how to support staff with mental health concerns comes through experience and specific training, so training for managers is essential. Not everyone needs to take time off; in fact, many employees' recovery depends on their ability to remain at work. 
Managers need to know:
when and how to provide support
which services to signpost individuals to
how to make reasonable adjustments to enable the individual to remain at work, and
how to boost team support and morale. 
This is a lot to think about, but managers aren't short of places to turn for support. Organisations such as Mind, City Mental Health Alliance, and Mental Health First Aid England have all made great strides in raising awareness and implementing training to improve our communication around mental health in the workplace.
You are not alone
Many employers are now offering training to staff aimed at reducing the stigma and opening up the conversation around mental health.
Mental health first aiders, wellbeing champions and mental health allies all provide helpful avenues for employees to discuss their mental wellbeing and access impartial support.
A growing number of resources are available to help with early intervention, including app-based mental health checkers and online talking therapies. In addition, employee assistance programmes and health and protection insurance products can offer immediate access to more intensive talking therapies. This helps employees find end-to-end support tailored to their needs before there's a significant impact on their ability to perform their role at work – or at home. Your workplace benefits provider should be able to help you access all these useful resources.
So, the bottom line here is that employees shouldn't have to soldier on when they're not well. And equally, employers don't need to grin and bear it when their businesses are clearly suffering from the problems that presenteeism causes. You're not in this alone – there is always help available. We just need to get used to taking advantage of it.
Download 'Embracing the Age of Ambiguity report (PDF 9.2 MB) now.
Sophie Money is Aviva's Group Protection Wellbeing Manager and holds an MSc in Workplace Health and Wellbeing.