Wellbeing and business risk: what can't be left to chance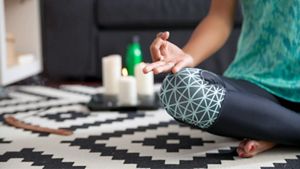 Debbie Bullock, Aviva's Wellbeing Lead, on why wellbeing is a business risk that needs to be taken seriously.
Happily, more employers now recognise the strength of the link between business success and the health and happiness of employees. Many are conscious of the potential risk to productivity if the wellbeing of workers isn't maintained.
But this isn't the only reason why poor employee wellbeing is a business risk.
Think about the difficulty – and cost – involved in replacing a key employee who left because they were suffering from burnout exacerbated by a 'just get on with it' working culture. Or imagine the number of ways a business could be damaged if it loses a senior female employee to a competitor because she wasn't getting the support she needed while experiencing menopause symptoms.
And neglecting the wellbeing of employees risks issues that go beyond the cost and inconvenience of replacing those who choose to leave. It has broader implications for the reputation of the business and its longer-term effectiveness in recruiting the right people. Expectations have changed, and high calibre prospective employees are now more likely to restrict their job search to organisations with a strong reputation for looking after their people well. The growth of remote working means they're less likely to settle for a company with a poor reputation just because it's based nearer home.   
It's good business to recruit good people. And taking wellbeing seriously gives enlightened employers a competitive advantage in this respect.
How can we mitigate the risks?
A good place to start is by taking a long hard look at the business's Group Income Protection. Better policies will include support for employees while they're in work, as well as including services such as rehabilitation to help speed their return after a period of absence.
A suitably proactive approach would encompass access to guidance on mental and physical wellbeing. This might include training to help line managers identify signs of worsening mental health, and to hold appropriate conversations to help matters. It's also important to ease access to sources of professional assistance where support in the workplace isn't enough itself to address the issues a worker might be facing.
Prevention is key. Some cover will include facilities such as annual health checks, digital access to GP consultation, or support on mental health or nutritional considerations.
The importance of prompt action
Failing to translate wellbeing strategies into prompt actions can line up future problems which could in turn pose threats both to the resilience of employees and the business itself: if you don't make time for wellness, you may have to make time for illness.
And we've seen how far-reaching the risks associated with illness can be. They amount to a lot more than taking a short hit on productivity.
As well as making sure wellbeing strategies result in practical actions, it's vital to monitor them continually to make sure they're working… for the business as well as the people who make it tick. Sometimes, employers find it difficult to do this, given that it's hard to isolate the effect of wellbeing alone on factors such as absenteeism, presenteeism and recruitment – let alone productivity. But it is possible to gain meaningful insight by aggregating data from widespread sources, rather than relying on a single metric such as sickness statistics or take-up of an employee assistance programme.
Employee satisfaction surveys can play a part in generating useful data – whether these take place on a regular basis or occasional one-offs to acquire a cross-section of employee sentiments. Our own approach on this includes asking whether employees agree with statements such as 'Aviva values my health and wellbeing'.
Once you have useable data, you can share it with providers and intermediaries to assess what you can achieve together to monitor progress and tweak strategies accordingly.
The difference that prioritising wellbeing can make 
For many businesses, the pandemic has underlined the status of employees as their most important asset, and a prime determinant of overall performance. With health and wellbeing so much in focus, employers have the opportunity to prioritise these factors and make the most of the benefits this can lead to.

This prioritisation of wellbeing means a lot more than giving out a little free fruit from time to time, or encouraging a lunchtime yoga class. Initiatives of this kind can certainly play a part, but a successful wellbeing strategy means getting job design right, clarifying accountabilities and eliminating that barriers that prevent people from delivering to their true potential in jobs with real meaning and purpose. In this, the culture of the business is crucial: psychological safety, proper workload management and a strong sense of prioritisation should be integral to the wellbeing programme.

By taking into account employees' opinions and striving to truly understand what motivates them, businesses can develop a genuinely personalised approach to the wellbeing of the people they depend on. To do anything less than this would be to take on a level of risk that no business needs.