Financial wellbeing in the post-pandemic workplace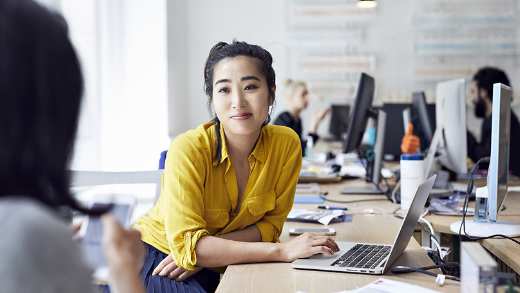 Workplace wellbeing packages are stronger with a financial wellbeing element. Here are some reminders about why it's important.
At the start of last year, a pandemic was probably the last thing on the minds of even the most risk-minded businesses across the globe. As we manage our way through the second year of the crisis, both online and traditional media feature a huge range of articles with a physical or mental health angle. This comes as no surprise, but often the financial aspects of wellbeing can be forgotten as the UK drives its vaccination programmes forward and businesses focus on recovery.
The financial experience for UK employees has been a tale of two halves. Some have boosted their wellbeing by saving more. As large parts of the economy closed the other half may have found their income reduced or are facing larger debts. To address this crisis, many employers offered support to employees by developing workplace wellbeing packages or by modifying their existing arrangements. It's important to remember that a well-rounded wellbeing offering will consider three core themes: physical, mental and financial. All of which play an important role within the overall offering and each is dependent to a certain extent on the others. For the mental and financial aspects, it's here where the pandemic has been most challenging, as recent statistics show.
The link between financial problems and depression
Financial and mental wellbeing can be connected by sudden and unanticipated situations. In March 2021 Aviva research showed that 24% of workers felt they made bad decisions about debt during the pandemic [1]Footnote 1. Figures issued by the Office for National Statistics in May 2021 showed that the number of adults in England being unable to afford an unexpected financial expense have risen sharply, creating mental health challenges. For example, more than one in three (35%) of adults who were unable to pay for an £850 unexpected expense experienced depression in early 2021, compared with one in five (21%) before the pandemic [2]Footnote 2. These financial shocks can link neatly with poor mental health and subsequent depression.  Before the pandemic, rates of depression were around 10% of the general population. Now they have doubled.

If the pandemic has taught us anything, it is that an individual's financial wellbeing can shift in the blink of an eye. If that happens, it doesn't matter how much support you offer for mental or physical health, it is likely to have a significant impact. Financial wellbeing isn't necessarily all about having money (or these days, a viable debit card) in your pocket: it is a sense of security from the feeling you have enough money to meet your needs. It is also about being in control of your day-to-day finances and having the financial freedom to make choices that allow you to enjoy life both now and in the future.

So, if we are to empower each employee to perform to the best of their abilities, all three workplace wellbeing themes need to be promoted, including financial wellbeing. And yes – this means putting aside our typically British aversion to talking about money matters. So here are three ways to support your employees' financial wellbeing.
Three simple ways to engage employees about financial wellbeing

1: Make sure employees know it's OK to talk

In many ways, talking about money is the last great taboo in our society. Even those employees who talk openly about personal health issues may feel unable to mention the 'm' word. To get the conversation going, consider bringing in a third party. Some employees will be more willing to open up to an external financial education expert than they would to someone they regularly work with. Feeling able to discuss issues such as debt and financial commitments won't make those issues go away, but it could help relieve the stress that they're suffering. It's important to signpost any services you offer through an effective EAP (employee assistance programme). In some cases, those who have been hit the hardest by the pandemic will appreciate services aimed at improving their emotional wellbeing. From 24/7 helplines to helpful online resources, solutions are at hand that can offer information about difficult financial issues.

2: Make your workplace pension work harder

It can be helpful to reinforce your workplace pension's benefits They need to know what they're getting – from you and the government – as well as the implications of what they're contributing themselves. So, it's important to remind them of the benefits available by paying in more than the minimum contribution.

Maybe you could afford to enhance this by contributing more than the minimum yourself – perhaps in the form of a matching system, through which you increase contributions by the same proportion that they do. Most workplace pension providers will have ready-made online tools and informative campaigns which you can use to get the point across.

3: Tell them, then tell them again and again

This leads to another way to promote financial wellbeing – great communication programmes. You could hold regular events to make sure employees are familiar with their EAP and wellbeing services or post information in visible areas, both on and offline. Many employers make the mistake of thinking that engaging employees just the once will do the trick. It's not a case of telling them once. You should tell them what you're going to tell them, then tell them the full story. And then tell them again.

Workplace financial education is no longer a nice-to-have. It's increasingly expected by employees and a fundamental pillar in any wellbeing strategy. Again, it's worth having a chat with your employee benefits providers to see if they have materials available to help with this. 

Financial wellbeing in the Age of Ambiguity

In the post-pandemic world, staying ahead of the game by absorbing new insights, opinions and information is vital. Aviva is constantly developing new ways to do this. The Age of Ambiguity is our insight-led initiative that opens conversations about financial, physical, and mental wellbeing with corporate clients, advisers and customers. The concept refers to the blurring of boundaries in multiple areas of life and how the absence of definition and clarity is shaping the future of work. 

Our new report, Thriving in the Age of Ambiguity, is the latest in an ongoing series of studies we began last year. We asked what employees have gained and lost in financial wellbeing as the way we work and plan for the future changes – and what employers can do to boost future resilience.