How the 'Age of Ambiguity' is affecting health and wellbeing in the workplace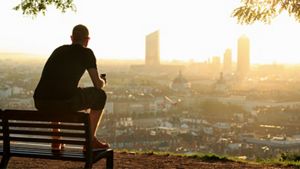 As the line between home and work becomes increasingly blurred, what can employers do to keep employees healthy and engaged?
We're living in an 'Age of Ambiguity' that is impacting society and workplaces across the UK. Elements of our lives which were previously certain are overlapping and changing beyond recognition. The concept of 'work' is becoming increasingly fluid, accelerated by the unprecedented events of 2020. 
While some welcome flexibility, for others it creates unease and uncertainty. And it's a combination of these opposing forces ­ flexibility and uncertainty – that can lead to ambiguity.

This year, as part of a major research project, Aviva set out to explore the impact this ambiguity is having on key areas of our working life. We looked at a range of issues from wellbeing and work-life balance, to employee-employer relationships and planning for the future. 

What did we discover?
The research from our report 'Embracing the Age of Ambiguity' revealed a number of key findings including:
More than half 52% [1]

Footnote 1

  of employees agree that the boundaries between work and home are becoming increasingly blurred.
54% agree their employer has worked hard to create a sense of company togetherness. However, their efforts are having a limited impact, with just 15% agreeing their employer understands what motivates them, creating 'employee drift'.
43% describe their wellbeing as less than good and when asked 84% said they would carry on working even if they felt unwell.
In August, 25% of employees felt they were unprepared financially for unexpected events, such as serious illness, accident or redundancy. Heightened anxiety during the pandemic has led to employees working longer hours and taking few sick days, all the while becoming less fulfilled by work and life.
Personality type affects how individuals experience ambiguity, with 33% [2]

Footnote 2

of respondents falling into the most vulnerable category of 'disorganised and stressed'.
It's clear that trends which have been emerging in recent years have now reached an inflection point, creating potential risks to the workplace if employers don't take appropriate action now.
Workplace wellbeing isn't just for times of uncertainty
There has long been a growing need to address issues of physical, mental and financial wellbeing within the workplace.
We have seen unhealthy behaviours and signs of burnout within the workplace, but with more of us are working from home, it would be just as accurate to say more of us are actually living at work.

Inevitably, some will have adapted better than others to the changes 2020 has brought. But there has been little time for people to reflect on the situation and adapt to it, both mentally and physically.

What can employers do?

There are many ways businesses can support their staff's mental, physical and financial wellbeing. But the first step is to identify the issues affecting them. With many employers now re-evaluating working practices and approaches to employee wellbeing, we now have a fresh opportunity to look at ways to tackle old problems and new ones together.
For mental wellbeing, increasingly, workplace benefits providers are offering training to help line managers spot the all-important warning signs of stress and burnout.  The next step is to really understand the root cause, as sources of pressure which do not arise within the workplace, can still affect what happens there. One way that employers might help is by personalising mental health and wellbeing support and taking the time to uncover and address individual concerns and providing tailored support for employees where possible.  

Resources such as wellbeing apps can be a useful way to supplement mental health support within an environment of more widespread remote working and increased social isolation. These apps can make it easier to speak to GPs and access other medical assistance remotely. They can also play a part in helping promote longer term preventative measures to boost both physical and mental wellbeing.

As well as a strong focus on prevention, successful wellbeing resources tend to have a holistic approach to mental and physical health. Looking at the overall picture is also an important standpoint when it comes to planning a wellbeing strategy.

Who is thriving in the 'Age of Ambiguity'?
Our report shines a light on the key areas of focus for employers and offers potential considerations to help support employee wellbeing during this time and into the future.
It examines how personality can affect behaviour and mindset in the context of widespread ambiguity. What's clear is there's no one-size-fits-all approach, and employers can consider a personalised approach to suit different personality types.
Our 'Embracing the Age of Ambiguity' report offers many valuable insights into how employees are really feeling about working life today.

To find out more about what employees really feel about working life today – and how you can help protect them during these uncertain times – read our report now.
Download our Embracing the Age of Ambiguity report (PDF 9.2 MB) now.