Why the path to financial fitness can start with a walk in the park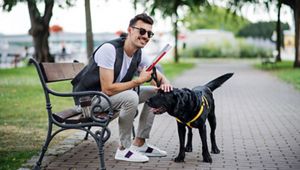 Our new report shows a clear link between physical, mental and financial wellbeing.
Why the path to financial fitness can start with a walk in the park
Over the last two years, our ongoing Age of Ambiguity study has gathered data on the impacts of change and uncertainty on people's wellbeing both in and out of work. It explores the effect on people of living fast-paced lives with a web of commitments to juggle.
In our latest study, we found a clear link between mental, physical and financial wellbeing. Here are some of the key things our research revealed:
More than twice as many people rate financial health as the toughest element of their wellbeing to manage compared with their physical health
In contrast, the majority (67%) feel they are effectively maintaining good physical health compared with 61% for their mental or financial health
Physical health plays a key role in determining a range of important personal financial health outcomes
By 'starting small' and pursuing quick wins in any single area, people can achieve broader improvements across their physical, mental and financial wellbeing.
Our findings highlight "the wellbeing circle" - the circular relationship between someone's mental, physical and financial health. It also clearly shows that working to improve one aspect of health and wellbeing helps improve all aspects of a person's situation.
Anyone who has struggled with life changes in the past will find this reassuring as it shows they can build progress and momentum by first pursing steps where they are most likely to succeed.  Starting with a straightforward activity that carries a higher chance of success – like taking a walk in the park – helps build confidence to tackle bigger challenges. It can also give a better sense of being on track.
Nigel's story shows circular wellbeing in action
This was certainly the case for Nigel Williams in his 60s, who went into the first lockdown in March 2020 worried about carrying a little extra weight and what that could mean for his recovery if he caught COVID-19.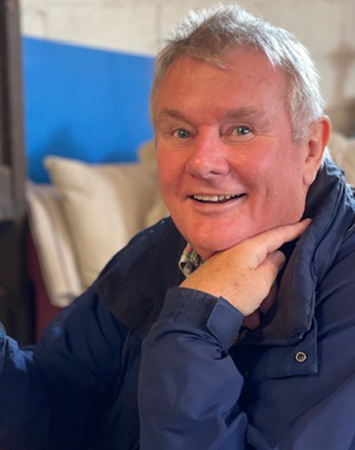 With concerns about his health weighing on his mind and time on his hands, Nigel began to make small changes that were to have a profound effect on his wellbeing.

He began walking every day, setting himself goals that increased each month. At first, even walking a mile was a struggle, but after a couple of months, he started to feel the benefit, finding himself able to walk a lot further and no longer puffing up hills.
As his walks got longer, he also started to listen to podcasts and audiobooks, using his walking time to expand his knowledge. And as he got fitter, he lost weight.
By taking steps to increase his physical wellbeing, he also improved his mental wellbeing as he was no longer worrying about the risks of being overweight.
A combination of feeling physically and mentally stronger meant that for the first time in many years, Nigel felt that he was back in control of his life.  His improved sense of wellbeing gave him the motivation he needed to start looking into his finances and sorting them out. Having been able to save money during the lockdowns, Nigel has been able to plan for future home improvements and holiday, lining up the finances for these in advance for the first time in his life.
Making changes in one aspect of wellbeing affects the other aspects
Nigel's story shows how addressing one aspect of wellbeing has a knock-on effect, leading to better wellbeing in the other two areas.
Our study shows a person's physical and mental health predict 23% of their financial health, with the rest predicted by factors such as their life situation, personality and demographic characteristics like age, gender and socio-economic status.
People typically find their physical health is the easiest area to improve. Our findings suggest that by doing so, they can make greater gains, positively impacting their mental and financial wellbeing in the process.
Laura Stewart-Smith, Head of Workplace Savings at Aviva, says: "It's easy for people to feel overwhelmed by the desire to change and improve any aspect of their wellbeing, and our findings show that finances often look like the biggest mountain to climb. But there are some really positive implications and practical solutions to take from our study. A simple one is that shutting down your computer and taking a simple walk in the park might provide you with the clear head and energy you need to tackle your financial plans – and have a broader range of benefits than you might expect.
"People are generally more aware of – and able to identify – areas for improvement in their physical health. This means it can be easier to manage and maintain positive improvements. If you look after your physical health, there's every chance that better mental and financial wellbeing can follow. There is no one universal solution because everyone is different, but each one of us has at least something we can control to help us feel better prepared for the future.
You can help boost your employees' wellbeing
As an employer, you can play an important role in supporting your employees in all three of the core areas of wellbeing. Taking small steps in any area can help. Here are a few of the things you could consider doing:
Look at broad areas such as reviewing your values, leadership behaviours, HR policies, benefits and – most importantly – how you empower your managers to support their teams
Use learning and development programmes to offer opportunities for people to build their personal resilience
Offer your people access to trusted sources of financial information, including access to qualified specialists
Give your employees space to work on their mental health
Offer guidance and opportunities to boost physical health
And by making your employees' wellbeing a priority, you're also giving your business a shot in the arm as a happier, healthier workforce is good for productivity.