Why emotional stability matters when it comes to fixing finances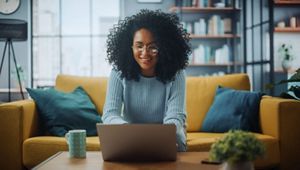 Our latest research shows how you can help your employees feel financially on track and prepare for the future they want.
The start of a New Year sees many people making resolutions to change elements of their life for the better. That could mean making an effort to organise their finances. But often that's not as easy as it sounds. One of the biggest challenges is where to start.
If your employees are worried about tackling their finances, our latest research, Evolving the Age of Ambiguity, could help settle their nerves. It suggests emotional stability and confidence are more likely to leave them feeling financially on track than 'highly conscientious' traits such as being organised and a proactive planner.

The four personality types

Working with business psychologists Robertson Cooper, we created four evidence-based personality types:

Spontaneous Survivors – work well under pressure and fast-moving situations
Apprehensive Achievers – determined and disciplined but can struggle under pressure
Resilient Completers – confident, good under pressure but like a clear path
Impulsive Worriers – less organised and resilient, highly motivated but need emotional support
We found that 57% of people feel financially on track to live the kind of life they want in the future. However, the study shows personality types associated with confidence and emotional stability – Resilient Completers (71%) and Spontaneous Survivors (61%) – are most likely to feel able to imagine a future where they are financially comfortable.

This contrasts with those personalities, such as Apprehensive Achievers and Impulsive Worriers, which are more associated with being highly organised and proactive. Of these, only 49% and 42% respectively felt their finances were heading in the right direction.

The five foundations of feeling financially on track

Our research also identified five factors whose influence is so strong that taken together they predict nearly half (48%) of how 'financially on track' a person feels.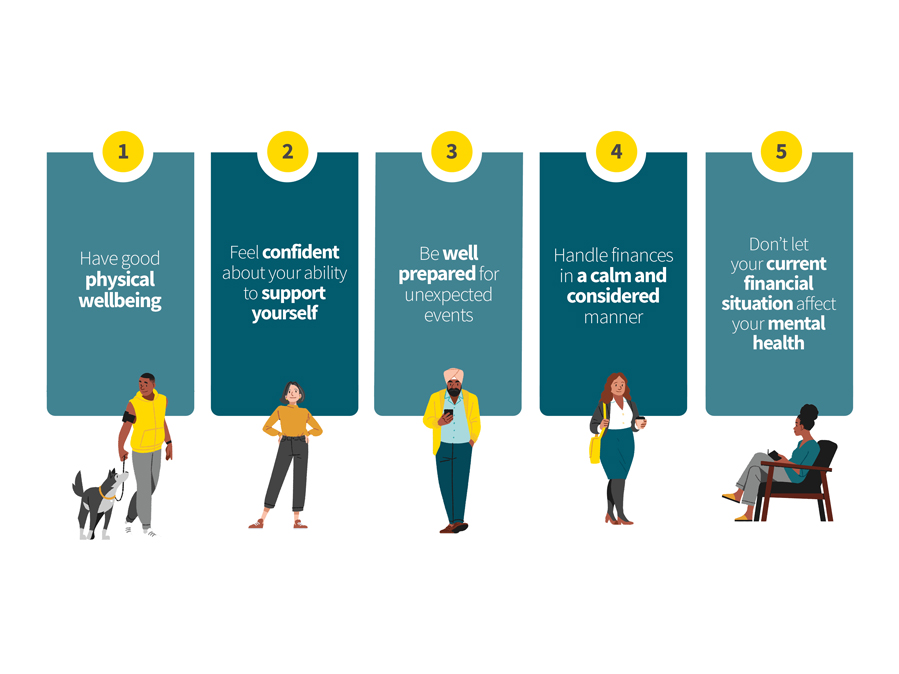 People are much more likely to feel this if they:
Feel they have good physical wellbeing: are healthy and energised
Feel confident about their ability to support themselves: are positive personally and financially
Are well prepared for unexpected events: are equipped mentally and financially
Find ways to make sure managing finance is stress-free: handle finances in a calm and considered manner
Make sure their current financial situation doesn't adversely affect their mental health: understand this key relationship
Someone who rates highly in all these areas will feel better placed to handle their financial future, while the reverse is likely to be true for someone who rates negatively in these areas. Our research suggests that by working on developing these five aspects of their life, people can have a positive impact on how they feel about their financial future.

Laura Stewart-Smith, Head of Workplace Savings and Retirement at Aviva, comments:
"It will be surprising to some that emotional wellbeing and confidence are such important factors in feeling that your finances are on track. It's sometimes tempting to hold back from taking the time to plan out your finances because you're not the most proactive planner or the most meticulously organised person.

"I hope these findings will restore the faith of people that, whatever their levels of comfort at tackling money matters, there are things they can do to give them peace of mind and cultivate a feeling that a better financial future is within reach.

"It would be beneficial to so many employees if businesses can apply this knowledge to support their employees' financial wellbeing and encourage them to empower themselves. Helping people to build the foundations from which to feel in control of their financial future can have a positive effect in much broader areas of their lives."

How employers can help employees

As an employer, you can help your employees to take control of their finances by building a toolkit of knowledge by:

providing access to financial education to help people make informed decisions to keep them financially on track.
encouraging employees to have a plan of action to help them take control of their financial future.
signposting to guidance and advice services
improving emotional wellbeing at work by reviewing your company's values, leadership behaviours, HR policies, benefits and how managers are empowered to support their teams.
All of this will help your employees improve their chances of feeling like they are on track for the future they want.
Download our latest report (PDF 9.4MB) to find out more.