If you don't know where you are, you can't know where you're going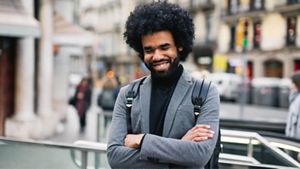 Do your employees know how much is saved in their pension pots?
It's in everyone's interests that employees should be able to retire when they want. And, quite naturally, as a responsible employer you want to make sure your employees are empowered to engage with their workplace pensions – so they can really take control of their retirement planning.
31% of people don't know how much is in their pension pot
When it comes to saving for retirement, ignorance is the enemy. And if employees don't even know how much they've got, they can't possibly be in a position to decide if they're on target to enjoy the kind of lifestyle they want when they've finished work.  The Aviva Savers v Spenders Pension Report has found that 31% of employees simply don't know how much they've saved in their pension already.  And worryingly, this increases to two in five (40%) within the 46-55 age group – the very group who are arguably most in need to know where they stand, as they approach the age at which they can access their savings.
It's tempting to conclude that the once widespread provider's approach of 'send them a statement once a year for them to file away somewhere' is at least partly responsible for this disturbingly common lack of awareness. But technology is beginning to change this.
Online platforms now exist which allow employees to get an up-to-date pension valuation as easily as they might check an online bank account. Smartphone apps enable them to stay in touch with their pension's progress, no matter where they may be. Then there are online tools, which can give employees an idea how much they might have when they retire – and the kind of lifestyle that they might expect to enjoy, given the potential size of their pot.
And that's not all. It's now becoming easier to check how much you've squirrelled away by having a word with your cloud-based virtual assistant. Want to know if you should top up your pension? Depending on your provider, you could simply Ask Alexa.
Getting the message across

Making sure that your provider offers the right technology-based solutions is, however, only half of the battle to keep employees engaged. They need to know what they've got and how to use it – but this shouldn't be entirely down to the employer. Your pension provider should be able to help with engagement advice, communications templates or ready-made campaigns to boost awareness of the benefits and facilities their packages offer – and to emphasise the importance of putting aside enough to make the most of the years after work.
So don't be afraid to nag your provider. It's vitally important to dispel the ignorance that might  cloud your employees' future prospects… and you don't have to do it on your own. 
Statistics from a survey of 2,010 UK employed adults, aged 22-65, by Censuswide on behalf of Aviva in February 2018.