What's more personal… than personality?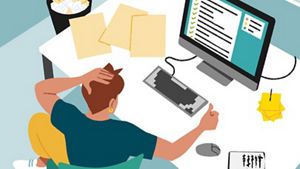 Ben Moss, MD of workplace wellbeing experts Robertson Cooper, argues that we can't provide personalised support for employees without understanding their personality differences.
In this age of ambiguity and change, there's a lot of talk about the importance of personalisation when it comes to maximising the workplace experience for employees. All parties stand to gain from adopting a tailored approach to supporting health, financial security, engagement and performance. But what steps are employers actually taking to personalise experience inside their organisations?
Employers, with the best of intentions, still tend to segment their workforces along traditional lines. To do this, demographics such as age, gender and earnings are most often used. Of course, this is not without merit because people in these categories do share certain characteristics. For example, higher earners think differently about savings and retirement compared with lower earners. But this approach alone risks ignoring the one thing that makes a person truly unique: their personality.
Imagine two individuals whose circumstances are very similar. How alike are they really? 
Think about two people, Emily and Cath. They're the same age, earn the same money and they both work in the same business, at the same level. They even live in the same part of town. Their employer treats them the same way in terms of the benefits and support on offer. But scratch the surface and, as people, they're not so similar. They have different personalities.
Emily is highly conscientious and emotionally stable. She's confident, organised, proactive, positive and resilient… but also relatively unaware of risks coming down the track. She sometimes misses things.
By comparison, Cath has low levels of conscientiousness and is much less emotionally stable. This means she often sees work through a negative lens, doesn't like a lot of structure and struggles with sustained pressure. But she's very aware of risks and is seldom taken by surprise.
So now we know this, it makes much less sense for their employer to treat them in exactly the same way. When it comes to maximising their performance and maintaining their individual wellbeing, what makes them different as individuals is just as important as what makes them the same.
Emily struggles with fluid, unstructured work and needs help anticipating future problems. Cath needs her line manager to help her stay positive and cope with the natural pressure that comes with the job. Seen through this lens, in an age of unrivalled uncertainty and challenge for workers, this is something that employers can no longer ignore.
Don't underestimate the role of personality in the workplace
Aviva have been working in partnership with Robertson Cooper to look in detail at the role of personality within the workplace. New research has led to the development of four different personality types. Based on levels of conscientiousness and emotional stability, these profiles are informed by a clear understanding of how such factors play out in the average workforce.
To return to Emily and Cath, we can now see that their respective personality types clearly fall into the Resilient Completer and Impulsive Worrier categories. By understanding the four personality types uncovered by this research, we can enable greater understanding of employee preference and support needs. But its value doesn't end there. This research also acts as a starting point for conversations about some of the most challenging issues facing employers right now.