Preparing for pension dashboards – an action plan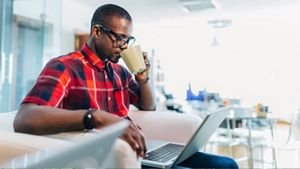 The Pension Schemes Bill 2020 will bring in legislation to enable and enforce participation in pension dashboards. So what can trustees do now to prepare?
On the surface, the pensions dashboard concept couldn't be simpler: individuals can see all their pension savings in one place, so that they can understand how much money they will have to retire on and act accordingly. But to quote an old adage, if it was that simple it would have been done by now.
At the time of writing lots of aspects remain unknown. This includes details of the identity verification system, the data to be provided to dashboards, how schemes will be expected to match member records and what data will be provided to consumers.
With so much still unknown, what can employers and trustees do to make sure their scheme is dashboard ready.
What do we know?
Dashboards are badly needed to empower individuals to plan for their future and make decisions about retirement. As individuals' working lives become more complex, the risk of losing touch with pensions wealth increases and at their very basic level dashboards could significantly reduce this risk.
The government also recognises the potential for the dashboards to improve engagement. The Money and Pensions Service (MAPS) will be producing a dashboard but other bodies will be able to do the same, subject to meeting regulatory requirements. The government's support for multiple dashboards will enable dashboards to be incorporated into existing customer journeys, which we believe will drive up usage and better decision making.
Who?
All schemes are likely to be compelled to provide data to pension dashboards, but it's yet to be seen whether this will be from day one, or if a staged approach based on scheme type or size will be adopted.
The state pension will be included in dashboards, but similar to private pensions, we don't know if this will be from day one.
What?
Regulations will detail the data required. The Pension Schemes Bill provides the framework for regulations to prescribe the way in which pension information must be held, when it must be provided, the steps taken before the data may be provided and the manner and form in which it's provided.
When?
Another unknown at this stage. Regulations will need to be passed to fill in the blanks within the Pension Schemes Bill.  The dashboards and data links then need to be established. We anticipate that we'll see dashboards in 2021 but there's nothing to guarantee this at the moment.
What should trustees do?
Even though there's a lot to be clarified, trustees of defined contribution (DC) schemes can start to prepare now.
The requirements for schemes are best summed up as: being able to supply the correct fund value, to the right member, at their request.
Supplying the correct fund value - It was suggested in the dashboards consultation that fund values will replicate information already produced by schemes for annual benefits statements and other correspondence. As such, trustees of modern DC schemes should need to do little additional work at this stage.
Those trustees with hybrid schemes should probably adopt a wait and see approach as it's not clear how a DC current fund value and a DB pension entitlement will be presented to members.
Getting information to the right member ‐ Pension dashboards will be dependent on the quality of common data (name, address, date of birth, National Insurance number etc.) held by schemes.
The Pensions Regulator is already focused on making sure schemes carry out regular checks on common data – but this will become even more important with the implementation of dashboards. If common data is missing or inaccurate, it might not be possible to match people with their pension pots, leading to an incomplete picture of a member's savings.

Trustees should collaborate with their administrators to ensure data is as clean and complete as possible. Enabling and encouraging members to update their personal details online is one way to achieve this.
Providing information on demand ‐ Dashboards will need to be able to execute real‐time data exchanges, so that values can be provided when a member requests them. The plan is that data won't be held within the dashboard itself – it will be held and supplied by schemes using open standards.
Using a consistent set of open standards makes sense and administrators should be able to provide data using current functionality. Trustees should seek re-assurance from their administrators as to whether this will be the case.  Some, like Aviva, already provide real time exchange of information, while for others this might require system development.

The dashboard can and should become an integral part of individuals' retirement planning – but it will only be a success if schemes are able to deliver the information that members need.

Good quality data is the essential foundation on which all dashboards will be built.