Seven ways you can help your employees adjust to the relaxing of restrictions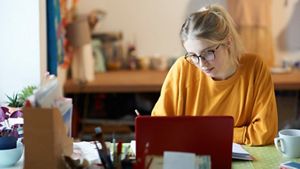 Most of the restrictions we've all lived under for over a year are beginning to lift, but that's something many people will find unsettling. It won't be easy for many of us to simply return to life as we knew it.
There are indications that many people are experiencing real anxiety about the reopening of society, including returning to the workplace. And that's quite understandable with everything we've all been through.
Everyone is different, so some will be fine with returning to the workplace, while others may take longer to adjust. Similarly, those who have been in the workplace throughout the pandemic may be worried about an influx of people into what has been their safe space.
Be there to support your employees as they return to the workplace

You and your line managers are in a good position to help your employees if they are worried about returning to the workplace. Here are seven things you can do to make sure you can help your team through this change:

Prepare to have conversations with your team by understanding what you need to support yourself and your people, including speaking to your leader.

Lead the way by being honest about how you're feeling and allowing your team to do the same. Share experiences and recognise that you won't all be in the same place, and that's okay.

Keep talking to your team, both as a group and individually, and make a point to ask them how they're feeling.  Not everyone will speak up without being asked.

Know where to go to get up-to-date information. 

Learn about the support available for you and the team and talk about it.  

Be present when someone talks to you about how they're feeling. If they are anxious, try to understand the specific concern and see how you can help.

Be flexible where you can if it helps remove a blockage, but make sure it works for the business. 

Supporting the mental and physical wellbeing of your employees is key

Not everyone will be feeling the same way about returning to the workplace again. While some will adapt easily, others won't. Some will have thrived with homeworking, while other will have found it quite alien and unsettling.

It's important to look after the mental and physical wellbeing of your employees at this time of change. For many, this will include making sure they feel part of their team, especially if there will be a mix of homeworking and returning to the usual place of work. You may need to help them stay motivated and engaged with their work.

Some employees who have worked successfully from home may lose confidence on returning to the workplace or feel overwhelmed by the risk of infection. It's in everyone's interests to enable them to return to remote working if this is reasonably possible, as this is likely to improve both their wellbeing and performance.

We have two guides you may find useful as your employees begin to return to the workplace:

Life after lockdown – a step-by-step guide to helping employees adapt to their new working environment

Staying on track – looking after your mental health and wellbeing at difficult times
Flexible working could make a big difference

In our recent report on Thriving in the Age of Ambiguity, [1]Footnote 1 69% of employees said flexible working will play a more important part of their choice of job or career.
Some employers have seen positive benefits from employees working from home, and this may encourage them to recognise the value of adopting a flexible working strategy. For example, you may have seen absence levels drop and staff who were previously absent from work feeling able to return by working from home.
For some, lockdown has enabled people to reconnect – on a virtual level – and given them time to consider what's really important. So, it's an ideal time to build on the positives and apply them to a new kind of normal working life.

Consider individual circumstances wherever you can

Since March 2020 when the pandemic took hold of the UK, we've all had to navigate unfamiliar circumstances. The experience has affected people in different ways and to varying degrees, depending on their role and circumstances, so we're all finding our own way out of lockdowns and restrictions. Some employees will relish the opportunity to return to work, even though they will be returning to a workplace that looks and feels different. Others may find the transition more challenging.

This makes it more important than ever to assess the specific circumstances of each employee separately. Although the saying goes 'there's no 'I' in team', it's important to consider every individual. We all have our own unique needs so, where possible, try to canvass each employee's opinion and listen to their feedback. 

As well as the many employees who will feel happy to return to the workplace, there will inevitably be some who will feel worried about exchanging the 'bubble' of home-based safety for a world of unknowns. For them, this could cause heightened anxiety and lead to sickness absence.

The most important thing is to recognise the anxiety your employees may be facing as they begin to return to the workplace. Life will go back to normal; it may just take a while for all of us to feel that way.