Retirement planning: how much is enough?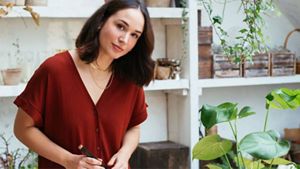 Do your employees know how much is saved in their pension pots?
Research from Aviva suggests that the retirement dream may not be the retirement reality for many people.
Our recent Retirement Reality Report  found that less than a third of people surveyed (32%) said saving for retirement is among their top financial priorities. This drops to around one in five (19%) workers aged 22 to 30.
Since auto enrolment was introduced in 2012, almost 10 million additional people are now contributing to a workplace pension. But could some of them be under the impression that auto enrolment automatically leads to a comfortable retirement?
It's important to consider exactly how much they're contributing. Unless an employee can expect to receive a significant amount of income from other sources, sticking to the minimum level would seem incompatible with ambitious retirement dreams.  Especially so, if those dreams include travelling (47% said they'd most like to do this), helping a loved one financially (21%) or buying a holiday home (15%).
8%... will it be enough?
In April 2019, minimum contributions will rise to 8% of earnings, including top ups from employers and the government. But Aviva believes even this is unlikely to give people the pension pot they'll need for a comfortable retirement. To close the gap, we're calling on the government to increase minimum auto enrolment contributions to 12.5% by 2028.
So, how much should employees be contributing to enjoy a reasonable chance of fulfilling their retirement dreams? There is, of course, no hard and fast rule – but Aviva has developed three 'rules of thumb' for retirement saving to help people be better financially prepared:
The 40-year rule: aim to begin saving at least 40 years before your target retirement date.
The 12.5% rule: aim to save at least 12.5% of your monthly salary towards your retirement. That includes contributions from employee, employer and the government.

The 10 times rule: aim to have saved at least 10 times your annual salary by the time you reach retirement age.

It's good to dream, but few of us can afford to be complacent about our prospects of making those dreams come true. Alistair McQueen, Head of Savings and Retirement at Aviva, had this to say:
"Saving into a pension should be aspirational. We are putting aside money for a better life in the future. Retirement should be something we all look forward to. But we should be aiming to thrive, not just survive. To do that, the planning starts now."