Silver is the new gold in the workplace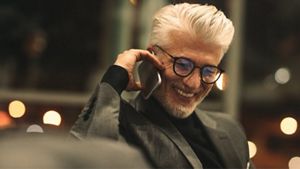 The workplace is changing fast… find out why your older workers are the future.
"1.5m a year are leaving the workforce. Businesses are going to struggle if they don't embrace older workers. Inclusive and diverse workplaces make better decisions…"

This is what Andy Briggs, CEO of Aviva UK Insurance, had to say when he picked up the 2018 Ageing Workforce Award at the Business in the Community awards last week. And he made a very valid point. Recruiting older workers is more than a strategy to fill the job vacancies of the future — it's also the way to make the most of an underused and frequently undervalued resource.
Evidence is mounting that promoting diversity in the workplace isn't just the right thing to do, it's also good for business. We all want to appeal to a wide range of different customers, which means empathising with varied tastes and needs — and it's far easier to do this if the demographic of your business reflects its target audience. In Aviva's case, 56% of our customers are over 50. Employing a higher proportion of mature workers makes it so much easier for us to walk a mile in their shoes.
There's also much to suggest that support for older workers results in increased loyalty and retention — improving productivity and reducing recruitment costs. Research has shown that workers over 50 are five times less likely to change jobs compared with workers aged 20-21 1 so recruiting older employees can save on ongoing recruitment and training costs.
Then there's the question of absenteeism… and statistics on this issue are likely to provide even bigger surprises. According to the insurance firm RIAS, older workers are half as likely to take a sick day compared to their younger counterparts. Only a quarter of over 50s took time off in 2014 due to ill-health compared to just under of half of those aged 20–30 years old 2.
But perhaps the most damaging myth which needs to be countered is that tired old claim that more mature workers can't operate effectively in today's technologically advanced workplace. In fact, a recent poll found that not only did mature professionals keep up with changing technologies but 90% were internet users 3. This supports the view that there's no overall difference between the work performance of older and younger workers.
How to take the silver road to success
If employers are to take full advantage of inevitable future changes in the workforce, they need to create an environment in which older workers feel their value will be recognised and their career aims are respected. In contrast to the 'marking time to retirement' stereotype, nine out of ten workers over 50 say they want to progress in their careers 3 —  but not to the detriment of their lifestyle balance or health.
Providing improved healthcare benefits, financial planning and additional holiday were some of the factors which helped Aviva to win the Ageing Workforce Award — and which will put any business in pole position to recruit and retain the right people, as they seek to harness the many positives from the inescapable reality of an ageing workforce.
1 MLC, 2015: Five Myths about Mature Workers. https://www.mlc.com.au/personal/insights
2 RIAS, 2015: "The Reliables: Over 50s workforce saving British businesses the cost of lost sick days." RIAS news and press releases.
https://www.rias.co.uk/news-and-guides/news-and-pr/h
3 BITC & ILC UK, 2015: The Mission Million: Recommendations for Action.