Tackling the taboo: it's okay to talk about mental health at work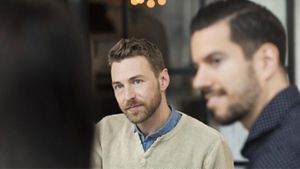 Have you noticed mental health issues climbing up the list of reasons for staff absences in your business? If you have, you're not alone.
In a joint survey with the British Chambers of Commerce, we've recently taken a deeper look at how mental health affects businesses

Our survey showed almost 30% of businesses have seen an increase in the number of staff taking time off for mental health reasons. Not only that, 33% of business leaders have noticed an increase in the length of time staff take off due to mental health issues.
Tackling the taboo
We spoke to over 1,000 business leaders across the UK and our findings suggest employers are more aware than ever of mental health concerns in the office. We can all do more to help employees who are struggling.
Small changes that will help your employees
The good news is employers want to support staff with mental health issues and help them feel better.
Adam Marshall, BCC Director General, said: "Tackling mental health concerns in business need not break the bank. There are simple measures that can help all firms build a happier, more productive workforce."
As an employer, you could help your employees by considering such things as:
reviewing individual workloads
adopting flexible ways of working
training managers to help staff with mental health issues
 offering counselling
introducing a wellbeing programme.
Taking employees' mental health seriously makes good business sense
It may seem obvious that a happy, healthy workforce is more productive than a dispirited, unhealthy one but beyond the business side of things, paternalistic employers want the best for the people that work for them.
And that means taking mental health as seriously as physical health.
Our people share their stories
In this film, six of our people share their personal experiences, helping to remove the stigma of talking about mental health and stress .
Find out more
If you'd like to know more about the findings of our survey, visit the British Chamber of Commerce website to read the press