TPR makes changes to costs, charges and value for members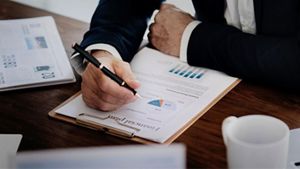 The Pensions Regulator tells trustees to make costs, charges and information on value for money clearer for members.
Trustees of defined contribution (DC) pension schemes are now required to give clearer, more in-depth information to members about investment costs and charges, and whether these offer good value for members.
What's new?
From 6 April 2018 onwards, DC pension scheme trustees must explain in their Chair's statement how investment charges and core transaction costs affect members' pension savings over time.
Trustees must also explain in the statement how these costs and charges deliver value for members (VFM) and how they have assessed that value.
Scheme members must be able to access this information on a public website.  Trustees must provide details of how to access the website in members' annual statements. 
Most trust-based DC schemes (including master trusts) are required to comply.  Trustees must meet the new requirements in Chair's statements that report on scheme year-end dates after 6 April 2018. 
While some schemes will have already complied, many more will need to so do during 2019 as they reach their scheme year end date. 
What do trustees need to do?
Trustees are already required to report on the range of charges relating to all investment funds offered by their scheme, along with the results of any triennial reviews and details on processing of financial transactions. 
The new requirements place more emphasis on presenting charges information in totality and in a way that is meaningful and useful to members.  It's also vital that trustees clearly explain their VFM assessment.  
The new requirements in detail
Report on member-borne costs and charges. Trustees will need to request information on costs and transaction charges from their fund managers.  As with any new requirement the industry has had to get used to the new requirements. Some asset managers are still establishing how they will provide certain complex transaction charge details. 
The Pensions Regulator expects to see as much information as possible, but in its guide to completing the Chair's statement it acknowledges there may still be gaps. It says that trustees must "set out what steps they are taking" to provide missing information in the future.
Explain the cumulative effect of charges over time.  Simply listing an annual fund charge, such as 0.3%, doesn't help members very much. It doesn't help members understand how the charges will affect the value of their savings over time. 
Regulations require illustrations to be provided that illustrate the effect of charges over time. These can be based on sample pot sizes, and different terms but must include a range of different funds including the default.
Demonstrate value for members. This is crucial to helping members make sense of costs and charges and is a demonstration of good scheme governance.
Trustees need to show the process they have gone through to make sure investment funds deliver good value. This will typically consider factors such as customer service, member communications and support, administrative efficiency and how well funds have performed in relation to the scheme's investment objectives.
Without this extra detail, members might simply opt to invest in the lowest-cost fund available without understanding what that means for their investments over time. For example, a basic index-tracker fund is likely to have low charges but perform a very different function from an actively-managed fund with higher associated costs.
Some schemes may conclude that they are not providing value for members – if so, TPR expects to see evidence of how they will improve this. If they are not able to do so, TPR will want to know how the scheme will (in its words) 'explore transition to another arrangement'.  This could include transfer to a master trust arrangement, for example.
Make cost and charge information publicly accessible. By publishing the details outlined above on a publicly accessible website, all members will benefit from greater transparency and clearer information.
However, it will also make it easier for TPR to check that schemes have complied with the new rules. 
Last year, the regulator assessed a sample of DC schemes' Chair's statements and issued fines in around 10% of cases. Now, by simply being able to visit a scheme's public website, TPR can check compliance much more easily and with a far greater number of schemes.
Trustees that haven't met the new regulations are likely to face fines of between £500 and £2,000.
Members and trustees will not only be able to see the costs and charges associated with their own scheme, of course. They will also be able to see the information provided by any other trust-based DC arrangement. This could help members hold schemes to account and will also give trustees useful negotiating powers if they find asset managers are offering other comparable schemes a better deal. 
What's next?
The new requirements show TPR's increasingly rigorous approach to DC scheme governance. For those schemes that can meet the requirements, members will benefit from more information and the comfort factor of knowing that their investments are being well managed.
However, trustees of schemes with a small governance budget or a history of poor governance may need to think carefully about their ability to meet these tougher requirements.  A side-effect of increased regulation could be consolidation of smaller schemes into master trusts or GPPs over time.