Employers agree it's essential to look after wellbeing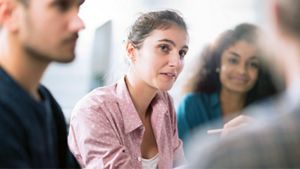 Aviva works with BCC to host roundtable events on wellbeing – revealing employers' strong views and growing recognition of its benefits.
A series of five roundtable events has helped give Aviva a strong sense of how employers think about wellbeing – and the work that needs to be done so that they can fully embrace the advantages a sound wellbeing strategy can bring to businesses and employees alike.
Aviva collaborated with the British Chamber of Commerce to host events in Manchester, Liverpool, Warwick, Hampshire and Kent. They were attended by CEOs, MDs and HR professionals representing a wide range of industries and business sizes.
In ten years' time, we'll probably have guidelines on health, safety and wellbeing in the workplace
All of the events revealed that employers have a growing sense of the potential advantages of adopting a wellbeing strategy – in terms of recruitment, retention, reputation and employee engagement. It also become clear that many employers feel that businesses need to be ready to comply with possible future legislation on wellbeing, which could become just as significant as health and safety law is today.
Many employers were quick to understand the need to destigmatise mental health issues, expressing views that "we need to make sure employees know it's okay to not be okay". There was also widespread recognition that a shift in thinking might be necessary to prevent absenteeism and presenteeism from occurring in the first place: "There's too much emphasis on fire-fighting, rather than mental health prevention".
Six key insights gained from our wellbeing roundtables:
Every business needs an employee wellbeing strategy
There was a widespread view that wellbeing needs to be ingrained within the business strategy, culture and values – although some were unsure where to begin. Professionals recognised that wellbeing should never be a 'one and done' campaign.
Organisations will benefit from mental health resilience training
While the idea of 'resilience training' wasn't always immediately understood, delegates were keen to provide proactive services to support mental health issues. This should be more frequently embraced as part of standard induction processes.
We need to reduce the stigma surrounding mental health
It was agreed that a 'top-down' approach is needed to manage employee mental health, which was seen to be closely intertwined with physical health. Plenty of positive work is already underway.
Middle management require wellbeing-focused training
Attendees were quick to recognise that managers are not born to manage: "The UK is a nation of accidental managers". There needs to be a bigger effort to provide relevant training for managers who are promoted from within – including recruiting the services of more experienced companies to share their own insights.
Building a grassroots volunteer network is crucial
Some attendees stressed that the motivations of leaders and management weren't always trusted – leading to lack of take-up for wellbeing programmes. This issue could be addressed by recruiting 'heroes' from all levels. Many employees will be only too happy to share hobbies and passions with others.

It's vital to recognise the diversity within your workforce
Although it was accepted that presenteeism could be reduced by empowering employees to work where and when they can perform to the best of their abilities, flexible working still creates mixed responses. Some workers fear that it can lead to an 'always on' culture. We need to recognise the varying commitments and concerns of people at different life stages – something which could be achieved by 'temperature check' surveys.

For Aviva, hosting the events further underlined the importance of close collaboration with employers and their representative bodies if we are to make wellbeing work for everyone. And more importantly, the delegates themselves found their attendance to be worthwhile – 100% of attendees said that it was a good use of their time.