Workplace Pensions for Advisers
Our workplace pension for advisers
Whether you're a financial adviser, a bookkeeper or an accountant, we've built the auto enrolment solution to help you give your clients the very best service.
Our UK-based workplace pension team will be happy to help if you need to get in touch. Call us on 0800 158 2557.
Why choose the Aviva workplace pension?
Financial strength
We've been in business for over 300 years, and as leading rating agency Standard & Poors have awarded us an A+ 'Strong' rating for financial strength, we're looking forward to the next 300.
UK-based support
From start to finish, you and your clients will have access to our UK-based telephone, email and LiveChat support, with expert assistance from our dedicated workplace pension team.
For businesses of every size
Our workplace pension is designed for every size of business. But rather than a one size fits all approach, we tailor the scheme to your client – whether they have one employee or they're part of a corporate enterprise.
Extra advantages
Secure online management
With Aviva, your client has the power to control their workplace pension online through our secure workplace pension portal.
Support and training
We'll support your client from the word go with all the online training and help they need to get to grips with auto enrolment.
Admin made easy
MyAviva gives your client's employees the chance to monitor their workplace pension from the palms of their hands – 24 hours a day, seven days a week.
A huge choice of investment options
With a default drawdown lifestage approach as standard, or over 200 funds to choose from, your clients' employees can invest their money in funds that are meaningful to them.
Auto enrolment, taken care of
Our auto enrolment planner allows you to create tailor-made plans specifically for your client and their business needs.
Free adviser tools and guides
To help you support your clients, we'll provide you with free tools and guides to help make things that bit easier – both for you and your client.
Benefits of the Aviva workplace pension
For you and your clients
Reports that explain the costs of auto enrolment to your clients simply. No jargon, and no confusion
High-quality tools, information and resources to help with the smooth running of your client's workplace pension
The latest software to make uploading payroll data effortless
For scheme members
An annual fund charge of no more than 0.75% on the default investment option in which scheme members will be automatically enrolled
A workplace pension that they can choose to keep if they switch employer
Easy to understand guides and statements
Tools to help you every step of the way
Auto enrolment planning tool
Our auto enrolment planner creates a project plan that's tailored specifically to your client's business needs. The planner compiles a checklist of all the tasks you'll need to do and when you need to complete them, helping you stay on track.
Workplace Pension Portal
Our Workplace Pension Portal allows you to work with multiple clients' pension schemes using a single log in. You can use it to add and remove scheme members, complete day-to-day admin tasks, and securely upload payments – all in one place.
Charges and costs
Setup fee
£0
There's no better price than free, and that's exactly what it costs your client to set up an Aviva workplace pension: absolutely nothing.
Employer pension charge
Typically between £30 - £50 per month
In most cases, your client will have to pay an employer pension charge. This fee covers the costs of running their scheme and providing them with supporting services.
Employer contributions
Minimum 1% of employee's salary
Your client will contribute the government minimum of 1% of an employee's salary to their workplace pension, but they can contribute more if they'd like to.
What our customers say
Aviva went above and beyond the call of duty for me - I can't fault the customer service.

Paul Jeffrey - Financial Adviser

Cherish U Ltd, Cheshire
I think Aviva's microsite is a fabulous service - especially for companies who are dedicated to offering their employees a good pension scheme

Anne Gibson - Financial Adviser

St James Place Partnership, Newcastle upon Tyne
Many of my schemes are with Aviva, I like Aviva, you guys get it right far more often than you get it wrong

Keith Allnutt - Financial Adviser

Lubbock Fine, London
How to apply
Step 1
Get a quick quote to see how much it'll cost
Step 2
Spend just 10 minutes completing your application
Step 3
We'll send the application to your client to accept
Step 4
You're ready to get going and manage your client's scheme online
What you'll need to apply
Your Aviva account number
If you've forgotten your account number (also known as your agency code) or you're not sure that you have an Aviva account, give us a call on 0800 151 2554. If you don't have one, you can apply for an Aviva account online.
Your client's business details
You'll need your client's business name, address (or addresses), registration number and their scheme start date. You should also have your own details to hand as we'll ask for these too.
Key scheme contacts
Make sure you also have the details of who'll be the scheme administrator, as well as authorised signatories and contacts for invoicing and legal notices.
Get a quote
Before you apply for the Aviva workplace pension, get a quote and see how we can help with auto enrolment.
More about our workplace pension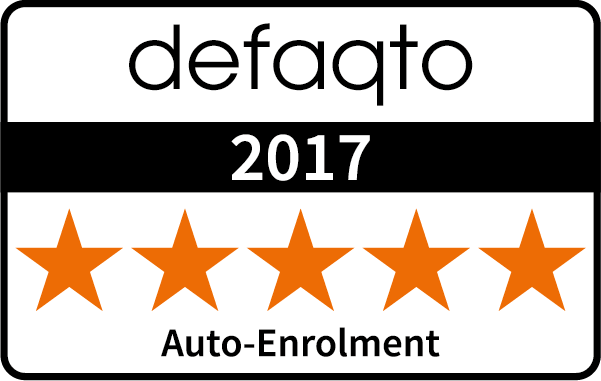 Investment options to suit your employees
The Aviva workplace pension gives your employees the ability to invest their money meaningfully. With over 200 investment funds to choose from, we've got something for everyone.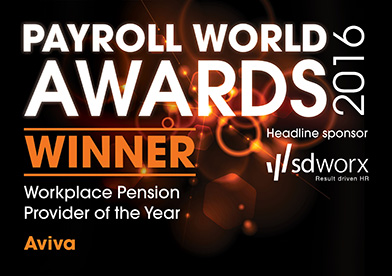 Payroll solutions
Our workplace pension is set up with pensionsync for easy payroll integration, and also works with a number of payroll software providers – including Sage, Iris, Quickbooks and many more.
Moving your clients existing workplace pension to Aviva
There are many reasons your client might want to switch to Aviva. Whether they're looking for a workplace pension scheme with a wider range of investment choices and a UK-based support team, or they're simply not happy with the service from their current provider; joining Aviva could tick all the boxes and more.
You'll need to help your client to consider the effects that transferring their pension scheme will have on their business and employees, like:
Costs
Service
Accessibility for employers and for members
Investment options for members
Availability of help and support
When your client is confident that joining Aviva is the right choice, switching is easy. Complete a quote on your client's behalf to start the process, and we'll get in touch to let you know what you need to do next.
Need some help?
If you've got a query about auto enrolment or the Aviva workplace pension, give us a call or send us an email and we'll be happy to help.
If your client's employees have any questions about their pension, they can contact our dedicated UK-based helpdesk for support on 0800 145 5744. We may record or monitor our calls to help us improve our service.
Find out more about auto enrolment
Auto enrolment doesn't have to be challenging. We've got all the information you need to help your clients get up and running with their workplace pension scheme.