Most employers – and prospective employers – know it's a legal requirement to set up a pension scheme and make contributions on behalf of their employees. This applies even if you employ just one person.
But exactly what does auto enrolment entail? How much will it cost? Which employees will need to be enrolled in the scheme?
Naturally, employers want straightforward answers to questions like these – not jargon or material which isn't relevant to their own circumstances. On this page, you can find out what you need to know about the basic facts of auto enrolment, as well as a bit of background on why auto enrolment was introduced and what benefits it offers employers, as well as employees.
Once you've taken this on board, read our guide to auto enrolment in eight simple steps for a little more detail.
Which employees need to be auto enrolled?
Auto enrolment applies to all employees who:
are between 22 and the State Pension age
earn over £10,000 a year
work in the UK
Some employees who aren't eligible for auto enrolment may also choose to join your scheme. If they do, you'll need to make at least the minimum contribution for them, too.
You'll find more information on our who to include in auto enrolment page.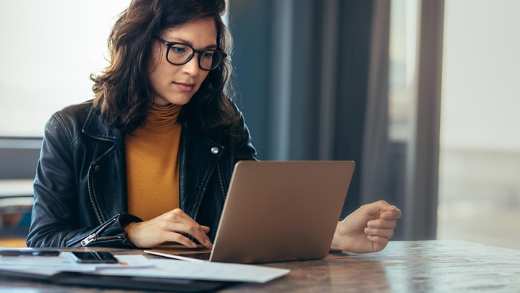 When do I have to start auto enrolment?
Auto enrolment will normally start to affect you as soon as you have an employee. This means you'll need your pension arrangements in place no later than your PAYE processes. You can find out more about this in our guide to duties start dates.
It's also worth noting that, under some circumstances, you can use postponement to delay assessing and auto-enrolling your employees for up to three months if needed.
What will my regular duties be?
You'll have ongoing responsibilities after setting up your scheme. These include:
Monitoring changes in employees' ages and earnings to make sure those who become eligible for auto enrolment become part of the scheme.
Continue paying your contributions to employees' pensions.
Manage requests to join or leave your scheme and keep records.
Re-enrolment. Employees can opt to leave your scheme after one month. Every three years you have to re-enrol any staff who have left your scheme, even if they intend to opt out again.
What will it cost my business?
The minimum level of employer's contribution is currently 3% of an employee's qualifying salary. Employees need to contribute at least 5%. See our Auto enrolment contributions page to find out more.
As well as the contributions, you need to think about the cost of any professional advice you may choose to take, as well as any costs associated with your payroll processes and your pension provider's services. Aviva offers plenty of support to help employers meet their ongoing auto enrolment duties, as well as a convenient platform to simplify regular tasks.
Our costs you need to consider page explains all of this in more detail.
How will auto enrolment benefit my business?
Auto enrolment was set up to help individuals save for their retirement, but that doesn't mean there aren't benefits for employers too. A good, well-run workplace pension scheme enhances your reputation as an employer, enabling you to retain the right people and recruit successfully.
Auto enrolment – and re-enrolment – gives you an opportunity to make sure employees understand the benefits you're offering them, improving motivation. And a greater sense of financial security also helps combat stress, which can affect performance or lead to absence through ill health.
Why was auto enrolment introduced?
In 2005, a government report revealed that not enough people were saving into a pension plan, and those who were would be unlikely to be saving enough for their retirement.  Faced with this problem, the government phased in auto enrolment, beginning with larger companies and gradually including smaller ones. It's intended to give employees the chance to build up pension savings through their own contributions and those of their employers.
Find out more about auto enrolment
Auto enrolment doesn't have to be challenging. We've got all the information you need to get up and running with your workplace pension scheme.
Aviva Workplace Pension
Our workplace pension is designed to give you a scheme that's easy to set up and administer, ideal for your auto enrolment needs.

Find out about the Aviva Workplace Pension
Advisers
Find out how we can help you support your clients with auto enrolment.