Company Pension | Workplace Pensions | Aviva Business
Our workplace pension
The Aviva workplace pension is the easy-to-use option when it comes to meeting your auto-enrolment duties. No matter what size your business is, our solution will help your workforce save for retirement – even if you have just one employee.
New to auto enrolment? Find out everything you need to know about auto-enrolment.
Advantages of the Aviva workplace pension

Fast and simple
It takes under ten minutes to apply for our workplace pension, with full training and support provided from day one. And once it's up and running, it's easy to manage too.
For every sized business
Large, small and everything in between, our workplace pension is designed for businesses of any size – even if you only employ one person.
UK-based support
With access to our UK-based telephone and email services, support is on hand whenever you need it.
Benefits for you
Simple setup, with online training and support every step of the way
Access to Aviva's online scheme management system, making it simple to send us payment details and information on members of your workplace pension
A dedicated UK-based helpdesk to answer all your questions
Compatible with any payroll software
Free scheme health reports on request, so you can keep an eye on how it's doing
Benefits for your employees
An annual fund charge of no more than 0.75% on the default investment option your employees will be automatically enrolled in, or:
Over 200 investment fund options to choose from, including an ethical and a sharia fund. Extra charges may apply if they invest in other funds or investment options
Free online management with MyAviva, plus easy-to-understand guides and statements
Up to 20% discount on other Aviva products purchased via MyAviva
Tax relief from the government
What are the costs?
Setup fee
£0
There's no better price than free, and that's exactly what it costs to set up an Aviva workplace pension: absolutely nothing.
Employer pension charge
Typically between £30 - £50 per month
In most cases, you'll have to pay an employer pension charge. This fee covers the costs of running your scheme and providing you with supporting services.
Employer contributions
Minimum 2% of employee's salary
You'll contribute the government minimum of 2% of an employee's salary to their workplace pension, but you can contribute more if you'd like to.
What our customers say
It reminded me of the service you used to get from a family firm.

Brian Stewart - Finance Manager

Bede House Association Limited, London
The customer service I received was fantastic; nothing was ever too much trouble – a million thanks.

Jenny Kohler - HR Manager

Symrise UK, Marlow
The time and effort Aviva put into helping me was commendable.

Manjula Hawalder - HR manager

Infosys Ltd, London
Aviva made the whole (auto-enrolment pension) process feel a lot less scary!

Nicola Moffat - Finance Director

The Gate, Edinburgh
Everything was very straightforward - I found the webinars extremely valuable as it reinforced my understanding of auto-enrolment

Sasha Armour - Office Manager

Mitsubishi Estate, London
Aviva went above and beyond the call of duty for me - I can't fault the customer service.

Paul Jeffrey - Financial Adviser

Cherish U Ltd, Cheshire
We found Aviva to be proactive, responsive and highly supportive.

Chris Hill - Head of Finance

Change, Grow, Live, Brighton
Aviva's staff are always very helpful, professional and kind to me whenever I need any assistance.

Ana Freitas - Payroll Manager

Rapier Communications, London
Set up your Aviva workplace pension in three simple steps
Step 1
Get a quote
Tell us a few key pieces of information, and we'll generate a free, no obligation quote for our workplace pension. Get a quote now – it'll only take a couple of minutes.
Step 2
Apply
Applying online takes fewer than 10 minutes, and you can even use the email we'll send you when you get a quote to retrieve it and complete your application later.
Step 3
Manage your scheme online
You can manage your workplace pension in one place through our MyAvivaBusiness. We'll even provide training for all the relevant software, so you can manage your scheme with confidence.
Ready to get started?
Before you apply for the Aviva workplace pension, get a quote and see how we can help you with auto enrolment.
More about auto enrolment
Auto enrolment doesn't have to be challenging. We've got all the information you need to get up and running with your workplace pension scheme.
More about our workplace pension
Investment options to suit your employees
The Aviva workplace pension gives your employees the ability to invest their money meaningfully. With over 200 investment funds to choose from, we've got something for everyone.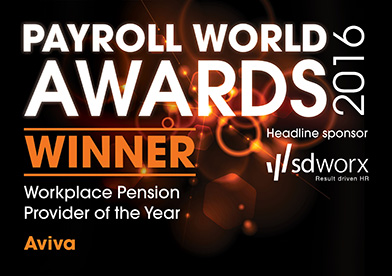 Payroll solutions
Our workplace pension is set up with pensionsync for easy payroll integration, and also works with a number of payroll software providers – including Sage, Iris, Quickbooks and many more.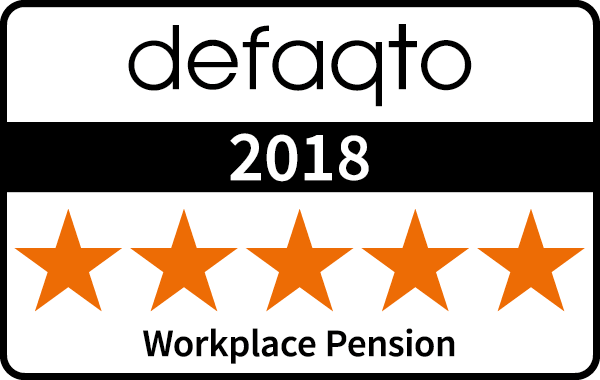 Our workplace pension
See how our workplace pension compares to NEST. From charges and fund ranges to employee discounts and benefits, our comparison table shows the difference.
Got a question about our workplace pension?
We answer some of the most frequently asked questions about workplace pensions.
I run a small business. How can Aviva help me with auto enrolment?
We're specialists when it comes to helping small businesses. In fact, our workplace pension scheme comes with a whole host of benefits especially for businesses like yours, including:
Flexible pricing
UK-based helpdesks
Online training and support materials
Employee discounts and benefits
On top of that, we're rated A+ strong by leading financial rating organisation S&P, with a 5 Star rating from independent financial researcher Defaqto – so you know that you're getting a quality workplace pension solution.
Once I accept a quote, how long will it take to get my scheme up and running?
In most cases, if you apply online your scheme will be in full working order on or before your staging date. If your staging date has already passed, it's particularly important to get your scheme set up as quickly as possible to avoid larger fines.
How much will I need to contribute to my employees' workplace pension plans?
I've missed my staging date. Can I still set up a workplace pension scheme with Aviva?
Can my employees transfer their existing pension to an Aviva workplace pension scheme?
If your employees would like to transfer an existing pension to an Aviva workplace pension then they can do so. Their capital is at risk, and depending on the type of scheme they're transferring their pension plan from, this may affect the benefits they receive when they retire. We recommend that they speak to a financial adviser before making any final decisions. A fee may be charged for this.
Need some help?
We can't offer advice, but our UK-based workplace pension team will be happy to help you with information explaining your auto enrolment duties and options.
If your employees have any questions about their pension, they can contact our dedicated UK-based helpdesk for support on 0800 145 5744. We may record or monitor our calls to help us improve our service.
Transfer your existing scheme
If you've already got a workplace pension scheme in place, transferring it to Aviva is quick and easy. Contact your financial adviser to help discuss your options and once you've agreed that you're ready, your adviser can obtain a quote on your behalf and start the transfer process for you.
Support for startups
New to business? We've put together our best business insights and resources to help get you started.