What we offer
Aviva Master Trust is an award-winning pension solution, that's authorised by the Pensions Regulator and aimed at medium to large employers. It combines expert governance provided by its fully independent trustees with quality default investment solutions and investment fund choices.
Consistent support
We offer ongoing support, alongside administration and an IT platform that meets the latest industry standards
Flexible benefits
Pension freedoms for members who've reached 55, offering flexibility and choice with no increase in charges
Regular reports
Providing transparency around the governance and performance of the Aviva Master Trust
Why choose us
Strong governance
The members of our independent Master Trust board offer a range of industry expertise. With a keen eye for detail, their primary aim is to ensure that the scheme is run in the interests of members. The scope of their governance includes investment design and performance, clear communications, efficient administration and value for money.

Recognised for quality
The Aviva Master Trust has been authorised by the Pensions Regulator and is included on its high-quality Assurance list. The Aviva Master Trust is recognised as a high-quality workplace solution. At Aviva, we are also proud to have achieved strong ratings from all major credit ratings agencies and remain a trusted name in the industry. 
Choose where and how to invest
We offer our employers the choice of two investment solutions - My Future and My Future Focus. Alternatively, employers can choose to use their own bespoke default solution. Members are also able to create their own portfolio from our selected range of funds.
The value of investments can go down as well as up and members may get back less than has been paid in.
My Future Lifestyle Strategy
My Future is passively managed and invests predominantly in equities and bonds. It also benefits from an active approach to ownership and stewardship through engagement and company voting rights.
My Future Focus Lifestyle Strategy
My Future Focus invests in traditional asset classes, equities and bonds, as well as property and emerging market assets and high yield bonds. Ethical considerations are included in the team's investment decisions.
Alternative investment options
We also offer more than 20 investment funds for scheme members who want to manage their retirement journey and therefore where they invest. These funds have been carefully selected to provide members with a meaningful choice across the key asset classes, namely equities, fixed interest, property and alternative assets. The fund range also include a number of Stewardship funds that incorporate ethical and ESG considerations.
Meet the trustees
Elizabeth Renshaw-Ames
Chair of trustees
Elizabeth brings extensive experience in the pensions and professional services industries together with demonstrable commercial, consulting and leadership skills. Elizabeth is a Fellow of the Institute of Chartered Accountants in England and Wales and is the current non-executive Chair of Barnett Waddingham LLP's Management Board. She was formerly Trustee CEO of the HSBC UK pension scheme and was also previously a Senior Partner at Mercer. 
Tilly Ross
Independent Trustee 
Tilly, a qualified actuary and pensions professional, is an accomplished non-executive on Boards and Committees. She was a Non-Executive Director of the Pensions Regulator up to end April 2020. She is Independent Chair of Electricity Pensions Ltd and a previous NED of The Pensions Advisory Service. Tilly was Global Head of Pensions at National Grid PLC. She also has 25 years prior consulting experience.
Rebecca Cooke
Independent trustee
Rebecca has over 20 years' experience as a pension scheme lawyer. She brings a lawyer's perspective to the trustee board and is heavily involved in ensuring that the Master Trust adopts best practice wherever possible.
Colin Richardson
Independent Trustee
Colin is a trained actuary and worked as an employee benefit consultant before becoming a professional trustee. Colin has a wealth of experience of DC master trusts, single employer trusts and hybrid schemes. He is also Chair of the Aviva Independent Governance Committee. 
Jonathan Parker
Independent trustee
Jonathan is an investment specialist and has many years' experience, including working as Head of Investment Proposition for Barclays Wealth and Investment Management. He has a keen interest in delivering a high value investment proposition for members.
---
The Chair's Annual Statement
The Chair of the Board of Trustees issues a statement each year giving details of the steps the trustees have taken to ensure due diligence.
Read our latest Master Trust Chairs statement or see the pdf version below.

---
Statement of Investment Principles
A copy of the latest Statement of Investment Principles ('SIP') for the Aviva Master Trust can be found below together with a copy of the Implementation Statement for the SIP.
---
Awards
Our Master Trust delivers a quality solution to your pension scheme and has received a number of prestigious awards.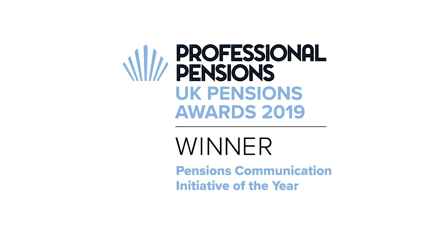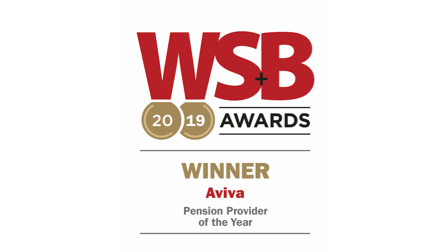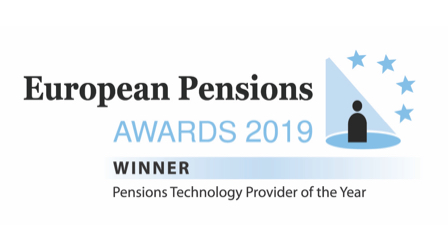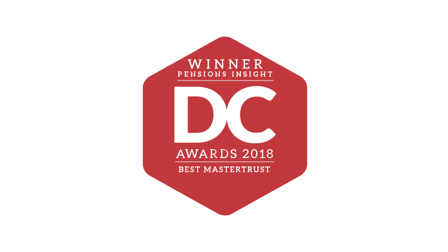 Want to give your members more support?
Inspire, engage and encourage your members to take control of their finances and plan for a better future.