Want to see what our online investment platform looks like before you open an account? Here's a few screenshots to whet your appetite.  
Investment dashboard
Here, you'll see how you've split your money between your different investment products. In the example below, £5,000 is in an Aviva Stocks & Shares ISA, while a Pension has been opened and is waiting to be topped up.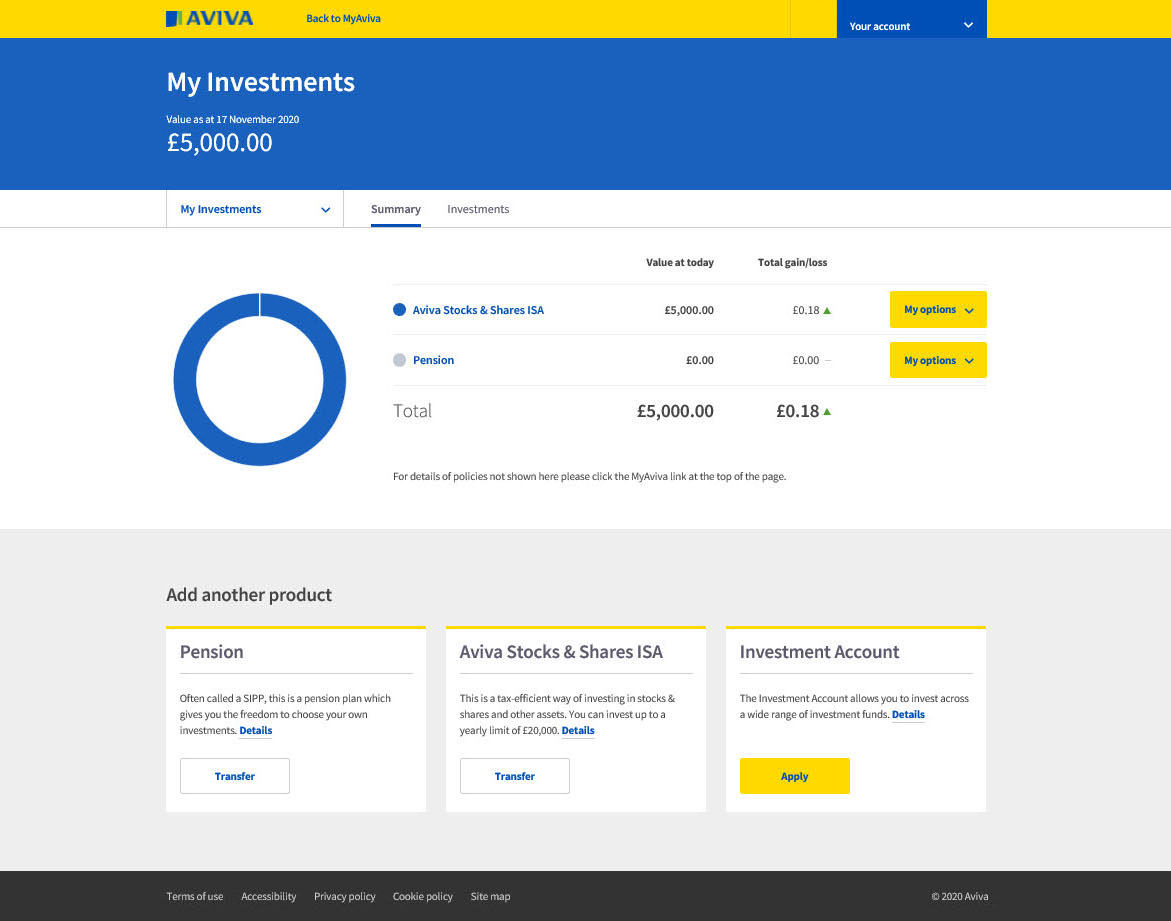 Product overview
You can examine your product in more detail, and make updates to it as you wish. The ISA example below shows the remaining tax allowance, where you can set up regular payments, apply to transfer money from another ISA provider, and more.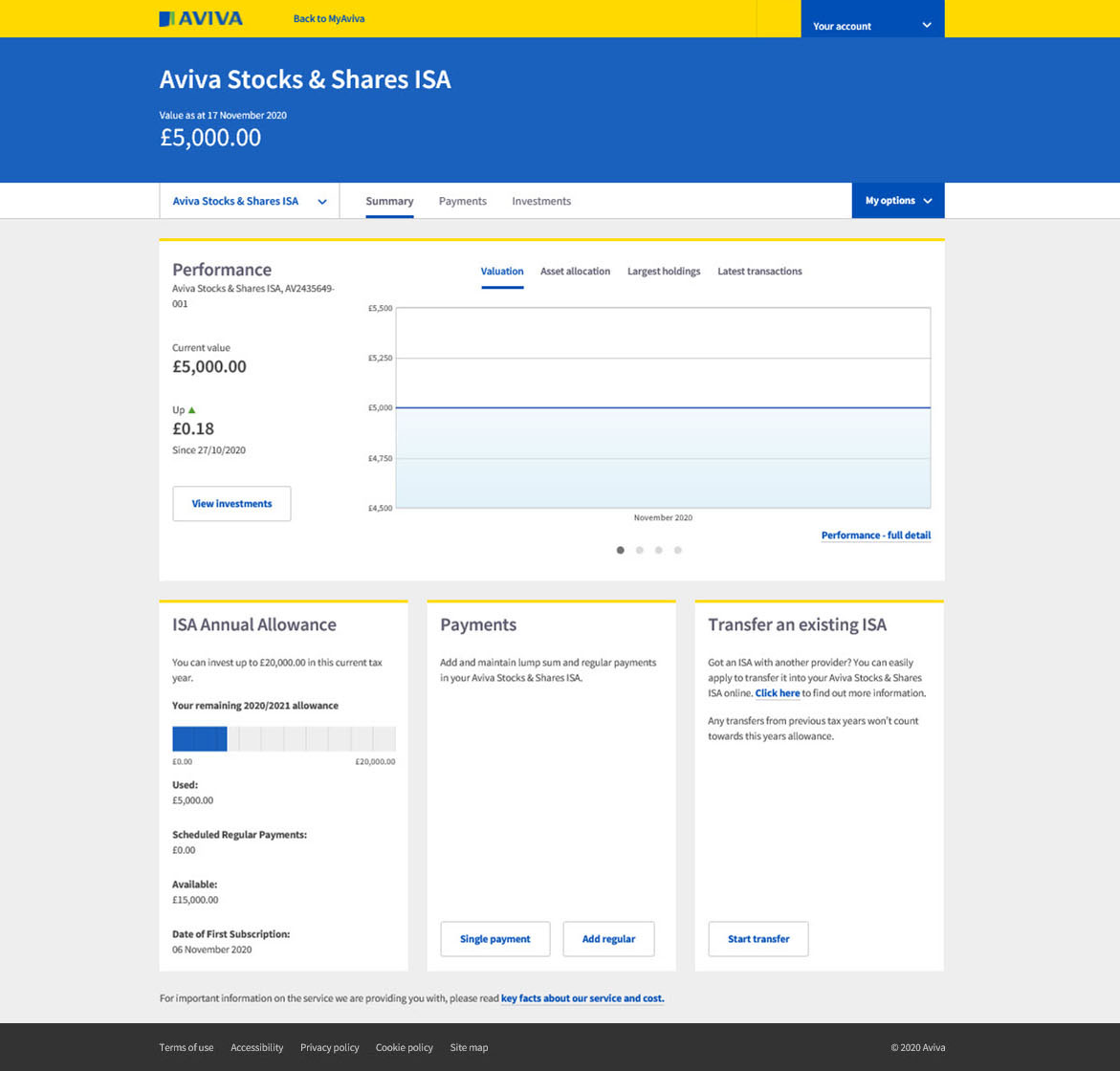 Investment performance
Find out what you want to know about your investments, at a glance. Depending on your  investments, this can include how much dividend you've received, how much you've paid in tax, the  total interest on your investments, and more.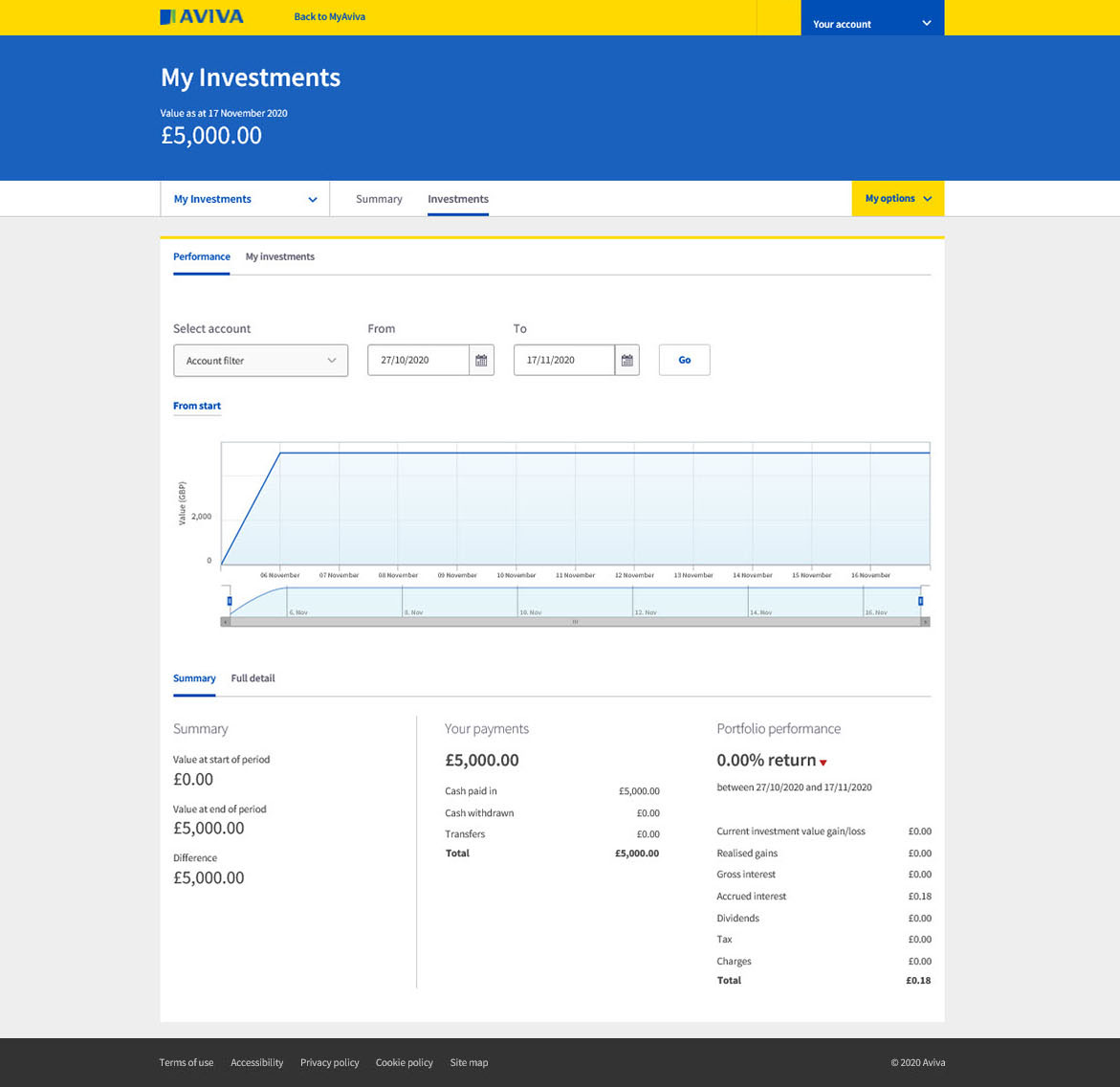 Topping up your account
You can set up regular payments or single lump sum payments, via the payments tab. This gives you the flexibility to contribute to your investments in the way that suits you best.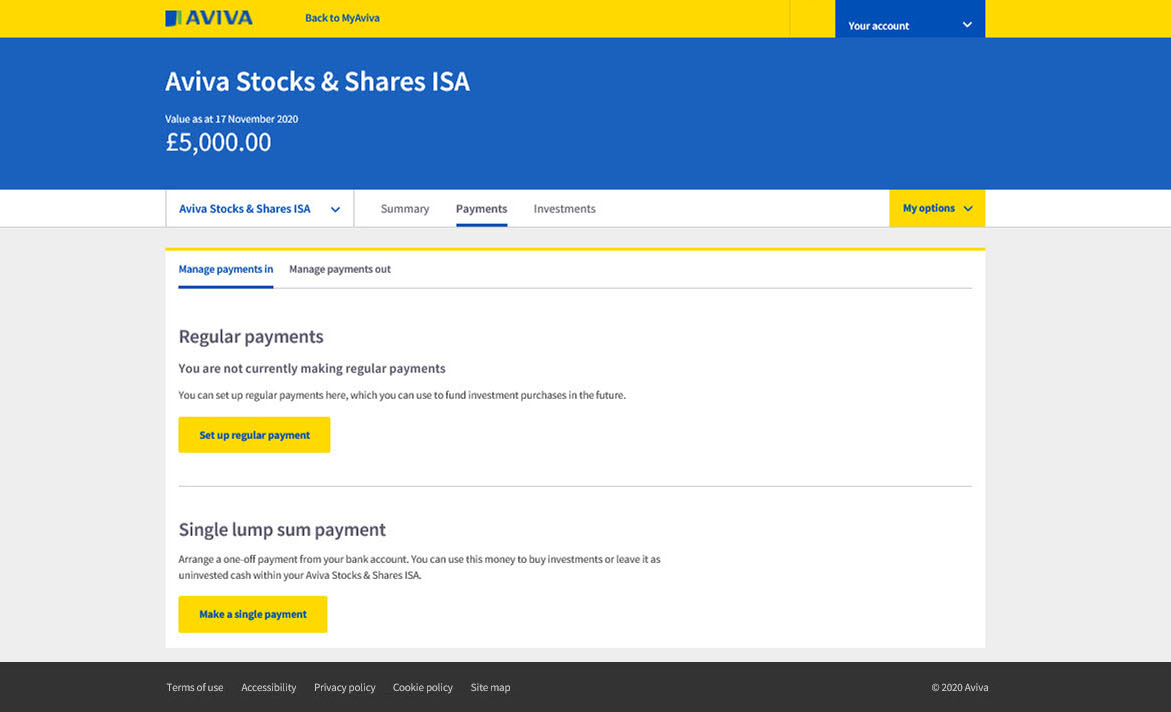 .