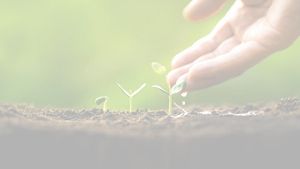 Responsible investing
Create a better world to live and retire in
Towards a better world for all
Want the opportunity to make a profit, and help to change the world for the better? Make a difference with your money with our range of responsible investment funds.
You can invest in funds that take environmental, social and governance (ESG) factors into account. You can also research and select funds that focus on specific ESG or responsible investment goals, such as investing in companies that take their environmental impact into account.
Whatever your values may be, your investments can create a better world for everyone to live and retire in. Learn more about ESG and other responsible investments. 

Remember, like all funds, the value of your investment can fall as well as rise. You could get back less than invested.
Keep it simple
Invest your money into our ready-made funds to keep things simple. Choose from a small range of funds, including growth funds run with varying risk levels, and we'll take care of the rest.
Your fund will be managed by Aviva Investors, a leader in responsible investments. They've been at the forefront of ESG for five decades. They were also a founding signatory of the UN Principles of Responsible Investment in 2006.
Keep in mind, ready-made funds do not target specific ESG or responsible investment objectives. While ESG factors are considered when choosing investments for these funds, it's not the key criteria that determines what investments are selected.
Picked by our experts
Aviva Investors have put together a list of funds they believe stand out from the crowd and are worth your consideration. They apply a tried and tested process that incorporates ESG at every step.
Explore our shortlist
See funds our experts believe are managed by top companies and fund managers.
Why these funds
These funds and their fund managers have passed Aviva Investors' strict criteria.
Choose specific responsible funds
Research and pick your own responsible funds from our Self-select range. You can choose from a wide range, including funds that take ESG factors into consideration in the investments they choose, as well as funds that are committed to specific ESG or responsible investment objectives.
Explore funds in more detail
Search our full list to see what you like the look of or filter to show only ESG funds.
Your responsible investment provider
Want to make sure your investment provider is as responsible as your investment portfolio? You're in the right place.
As the world's first carbon neutral international insurer in 2006, we've cut carbon emissions by 66% in 2019. And just like you, we're a responsible investor too.
So far, we've invested £15bn in responsible infrastructure projects like hospitals, public transport and green energy.
Open an account
Invest in Ready-Made, Experts' shortlist and Self-select funds with our three investment products.
Aviva Stocks & Shares ISA
Keep your investments tax-efficient with our ISA. No capital gains tax, no income tax.
Aviva Investment Account
Used up your ISA allowance? Keep investing with our general investment account.
Aviva Pension
Enjoy your retirement knowing your pension money has helped build a better world for generations to come.
Want to know more about investing?
Our Investment Knowledge Hub shows you what you need to get started. From articles and videos on risk and funds, to handy tools like our investment calculator.