Meet our Aviva Expert: Alistair McQueen
Transcript
Hi, I'm Alistair McQueen, Head of Savings and Retirement at Aviva.
Here's how to keep calm when stock markets fluctuate.
The value of your pensions and investments can be all over the place in turbulent economic times. But if you're looking at your longer-term investments, here are five steps to consider:
First, focus on the longer term. Events are moving at pace. But for pensions, ISAs and many other investments, it's the longer term that really matters. Yes, keep up to date with what's going on, but don't forget the bigger, longer-term picture.
Second, understand your situation. The headlines typically report movements in the main stock markets. But you should base your decisions on your own situation, not just on these headlines. With this information, you'll be better placed to consider any action you might want to take.
Third, don't rush to cash in. When stock markets go down, there may be a temptation to take your money and run. But remember that your pension, ISA and other investments are for the longer term. So pause and think before acting.
Fourth, if you're approaching retirement, know your options. Today, we have more options than ever before when it comes to accessing our pensions. So take time to understand these options. You may have been saving for 40 years. So don't decide your future in just 40 minutes.
And finally, number five, get some help. If you're unsure what to do, get help. There are many free and credible sources of support out there. And if you'd like some more bespoke help, you may want to seek some professional financial advice.
And with these five simple steps, we'd be better placed to navigate today's stormy economic waters.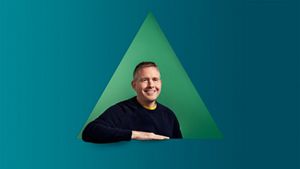 Alistair McQueen – Head of Savings and Retirement
Alistair's a familiar face in the media and also talks to the government and financial regulators. What he covers includes the State Pension, private and workplace pensions, retirement options, investment markets, the financial advice markets and consumer engagement… to name just a few. 
Three things Alistair couldn't live without:
Coffee in the morning
Fresh air at the weekend
Twitter and social media in general