Meet our Aviva Expert: Alistair McQueen
Transcript
Hi. I'm Alistair McQueen, Head of Savings and Retirement at Aviva.
You might want to know more about what drives the value of your investments, in particular fund performance.
'Fund' is another word for a collection of investments, typically run by a fund manager.
Different funds invest in different types of assets – for example company shares, commercial property, or fixed interest products, such as government and corporate bonds.
A fund's value can go down as well as up, and you could get back less than you paid in.
How each fund performs is driven by its underlying investments.
If they're doing well, or generating a profit, we can expect the value of a fund to go up. And vice versa.
In the wider world, the economic and political world also has an effect. In simple terms, if there's optimism in the air, maybe we can expect the value of a fund to rise. If doom and gloom dominate, a fund's value may fall. And different assets can perform differently at different times.
And that's why we often recommend 'diversifying' your investments. Basically, don't put all your investment eggs in one basket. So, if one investment drops in value, it may be balanced by another going up in value.
That's a very quick introduction to investment funds, performance and diversification.
It's good to keep an eye on what's happening to your investments.
But remember, most investments are designed for the longer term – pensions and ISAs in particular. And it's the longer term that matters. So, yes stay on top of things, but keep calm and don't feel pressured to react to every up or down.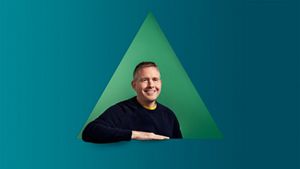 Alistair McQueen – Head of Savings and Retirement
Alistair's a familiar face in the media and also talks to the government and financial regulators. What he covers includes the State Pension, private and workplace pensions, retirement options, investment markets, the financial advice markets and consumer engagement… to name just a few. 
Three things Alistair couldn't live without:
Coffee in the morning
Fresh air at the weekend
Twitter and social media in general