What's the future for electric vehicles?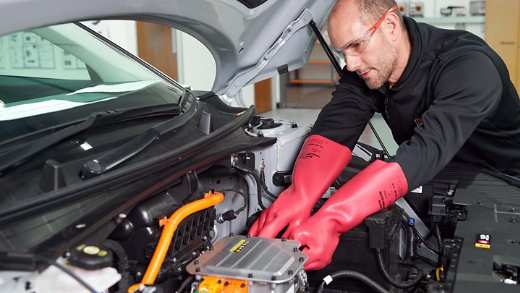 Buckle up! For electric cars, an exciting road lies ahead. Three experts predict how the driving world could change over the next decade.
The UK is fast approaching its 2035 deadline when the sale of new cars with petrol and diesel engines will end, leaving the road clear for electric vehicles (EVs).

But we're still in the early days of the electric revolution. There are things we could all do better, especially when it comes to batteries, charging and car design. And will 10 years be enough to bring us closer to fully driverless cars?
Here's what we can expect …
The innovation lead
Sophie Randall, Innovation Lead at Innovate UK thinks we'll see increased range, faster charging and possibly the end of car ownership .
Car batteries that charge your home
Charging is likely to evolve. Sophie expects to see developments in the 'bi-directional charging space.' In plain English, this means a vehicle battery could be used to store and provide energy for other things. So, energy from your battery could be used to power homes, other vehicles and even support the National Grid!
And don't think the future is just electric. Sophie expects we'll see more hydrogen-powered vehicles in years to come.
The evolution of grants
The high cost of electric cars is a worry for many. Will grants disappear?
She explains, "As technology advances, we hope to see more vehicles that'll suit a range of budgets and requirements, lessening the need for grants. We may see that grants don't come to a sudden end, but they may change to support certain areas, technologies or customer groups."
Driverless cars are coming
Can we expect to see the more autonomous vehicles within the next 10 years? It's a tentative 'yes'.
"The UK supports the development of Connected and Autonomous Vehicles [driverless cars]," says Sophie. "This could revolutionise our transport system and there're already a number of trials," she says.
"The government is developing strict safety standards that vehicles must adhere to before they'll be allowed on roads."
Moving towards the end of car ownership
Finally, it isn't just technology that's changing. "Human behaviour change will also play a huge role in our future transport system," says Sophie.
"We expect shared transport to become more common. This means car clubs and car-sharing will become commonplace with growing number of drivers not necessarily owning a vehicle, but having access to one as and when required."
The risk engineer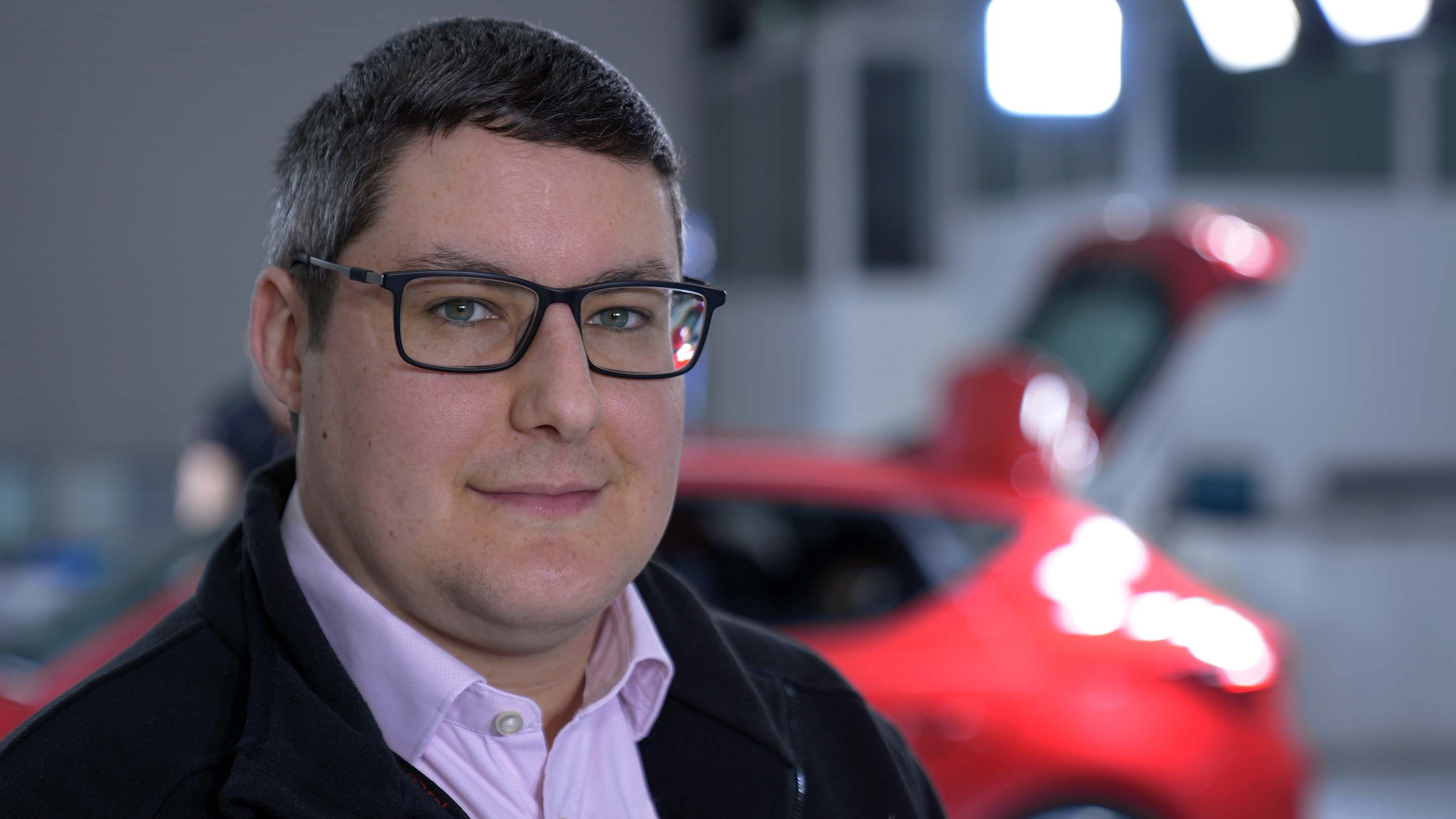 Mark Fry, Engineering Manager at automotive risk intelligence company Thatcham Research, leads research into electric cars, safety, and innovation.
Fewer write-offs
One area Mark expects to see rapid improvement is the small number of EVs that have been written off after seeing relatively minor bumps.
One of the major factors in any repair is the cost of parts and - unfortunately - batteries can make up 50% of a new electric vehicle's cost.
Mark says, "Insurers are having to make a decision. If you've got very expensive parts or parts have long lead times, you have to weigh that up against the cost of a new vehicle."
Repairability
Repairing EVs can be challenging. "There's a lot of diagnostics needed," says Mark.
Thatcham is calling for better diagnosis of batteries, with the aim of being to be able to solve problems at roadside.
"At the moment, it's very hard to repair batteries," says Mark. This is partly because lack of information from manufacturers makes it harder to. In others, there's simply no information available as to how to do it.
Mark hopes manufacturers will make 'repairability' a priority. "As well as designing vehicles for optimal performance, we need to make sure repairability is considered at design stage.
"Consumers are starting to make decisions on what they buy based on how long it will last and how easy it is to repair. There's no reason why this wouldn't spread to the electric vehicle sector," he says.
The electric insurer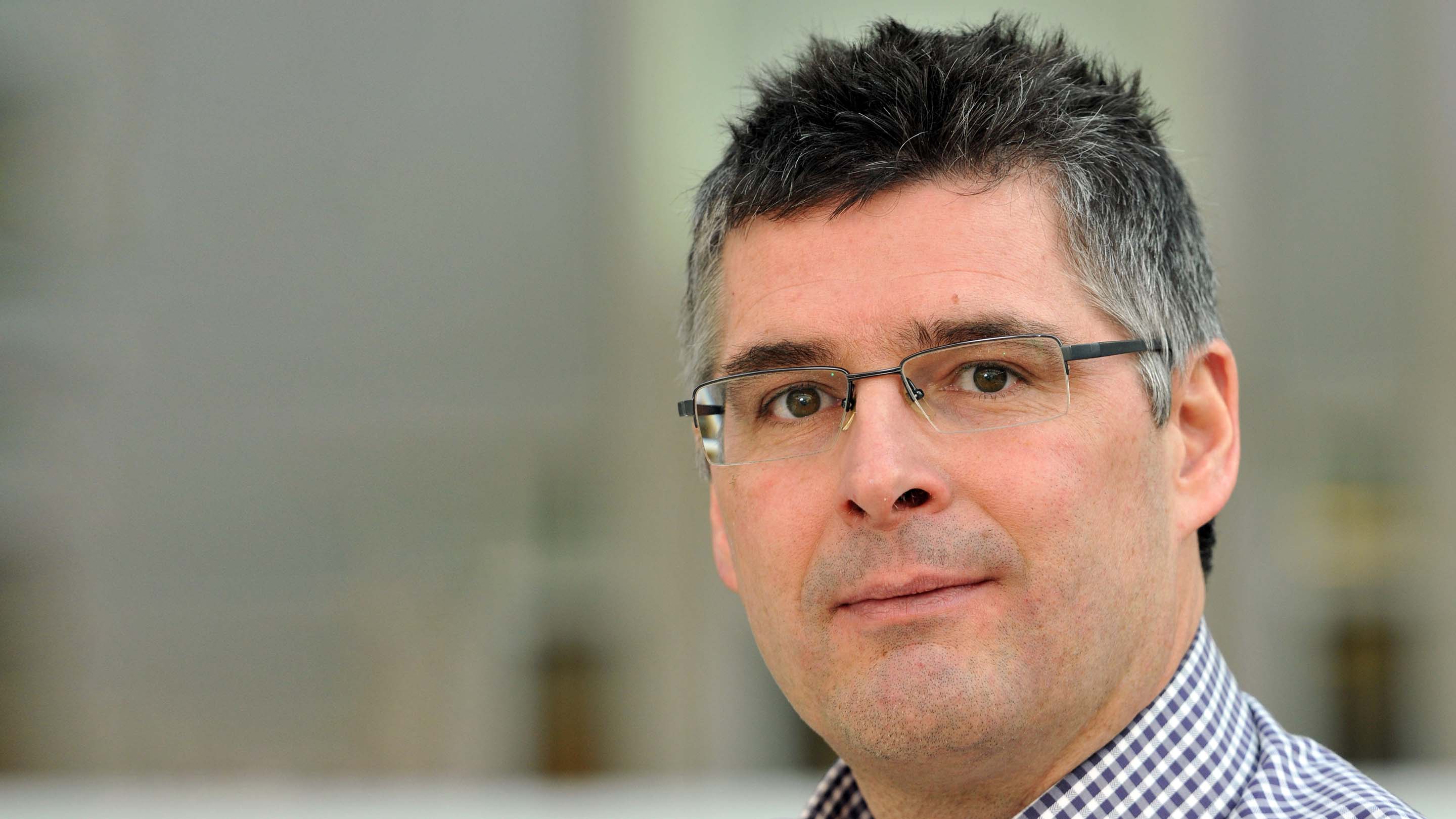 Martin Smith, Technical Claims Manager at Aviva Motor Insurance thinks the next generation of EVs will be super safe .
Innovations at faster pace
Martin says: "If we've learned one thing, it's that the pace of change is increasing. If you go back to the early 2000s, motor manufacturers would typically change their products on a five-to-seven year cycle. Today that's dropped to three-to-five years."
He puts this down to manufacturers embracing electric, but also because regulations are moving at a faster pace.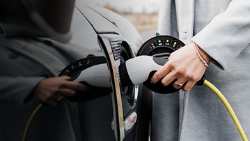 Plug into a brighter future with our car insurance for your electric and hyrbid vehicles.
The end of range anxiety
Martin thinks it's difficult to give a definitive answer on how batteries are likely to develop but says, "We can be sure of greater range, with potential [for cars] to accept at least a partial charge more quickly." 
Although he thinks wireless charging is some way off, he does expect car designers to start incorporating battery cells into the vehicle structure, instead of bulky battery boxes sitting under the vehicle and reducing the cabin height. 
"These design changes will translate into increased range and improved performance," he says.
"Bear in mind that some local authorities are putting charging points into things like lampposts, and we'll certainly see high speed chargers installed at motorway service stations." 
Cars as safe as houses
One thing that excites Martin about the future are the number of next-level safety improvements. 
"We're seeing things like active bonnets that come up and meet a pedestrian or cyclist falling onto it to shield them from the hard engine block underneath. 
"When you couple that with electronics like automatic emergency braking, well, all these systems are what will eventually become automated driving."
Strap in, it's exciting times ahead.