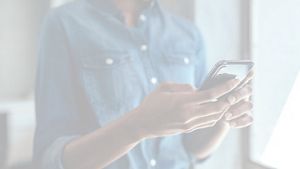 Aviva Digital GP
Powered by Square Health
A GP in your pocket
Get around the clock access to GP video appointments and repeat NHS prescriptions – at no extra cost.
24/7 GP appointments
Access to up to five GP video consultations per member, per policy year, whenever you need them
GP choice
Choose your preferred GP – male or female, and based on their profile
Repeat NHS prescriptions
Order using the app (all NHS exemptions accepted) and get free UK delivery
Aviva Digital GP is a non-contractual benefit that can be withdrawn at any time.
Is the Aviva Digital GP app right for me?
Checking in with your doctor is important, and it should be simple. You shouldn't have to leave your home or queue at the surgery to be reassured.
Your time matters
Video consultations can help save time, as you don't have to visit your GP surgery. You can get your appointment quickly, sometimes in as little as 30 minutes, and you can book them 24/7. Most appointments are available on the same day, but all are guaranteed within 24 hours. Your appointment slot with your selected GP will last for up to 15 minutes. 
It's widely available
You can use the app if you're a resident of Great Britain, Northern Ireland, the Channel Islands and the Isle of Man, at home or abroad.
Accessing the app
It's simple to download and there's no additional cost to use the app (mobile data charges may apply).
Terms and conditions, and the privacy policy, for Aviva Digital GP can be viewed in-app before you sign up.
If you haven't already received one, we'll soon be sending you an invite, explaining how to join.

Contact us
Still need help? Give us a call
Monday to Friday: 9:00am - 6:00pm
Saturday and Sunday: Closed
Calls may be monitored or recorded. Calls to 0800 numbers from UK landlines and mobiles are free.