Heart disease, also called cardiovascular disease, is one of the biggest threats to the nation's health, affecting around 7 million in the UK and causing some 190 heart attack deaths every day 1.
But there's plenty you can do to look after your heart, starting with eating the right foods.
Here's a simple guide to healthy eating for your heart.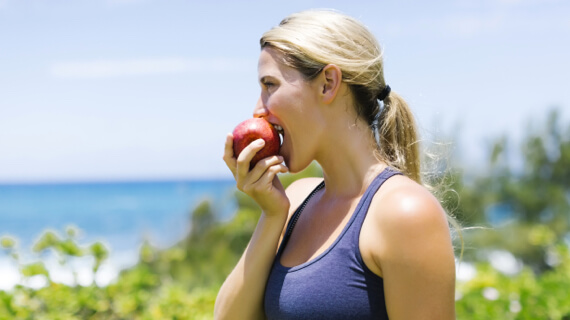 How does weight affect your heart?
Being overweight forces your heart to work harder. It raises cholesterol, increases blood pressure and can lead to type 2 diabetes, all of which put you at risk of heart disease.

If you do need to lose weight, one way to cut calories is through portion control - putting less on your plate. Using smaller plates is an easy way to do this with no need to weigh your food. If you feel full, stop eating and don't pick at leftovers. And if you're still peckish at the end of your meal, wait 20 minutes before eating, as it can take a while to feel full.

It's believed that the key to weight loss is through a combination of diet and exercise. Read about the benefits of exercise  for your heart and general health.

What foods are good for your heart?
There are some foods that go that bit further to give your heart a healthy boost 2.

 These include:

● Soya, such as soya milk, tofu, soya beans and nuts, which are all contain healthy fats and special proteins that help regulate cholesterol. Just 15g of soya protein a day has been shown to lower cholesterol by 6%
● Nuts, which are packed with beneficial nutrients. A daily handful of nuts can reduce cholesterol by 5%
● Fruit and veg, which is naturally low in saturated fats and a source of a cholesterol-lowering soluble fibre called beta glucan. Some of the richest sources are beans, peas, lentils, sweet potato, broccoli, apples, strawberries and prunes
● Oats and barley, which also contain beta glucan. Think porridge, oatcakes, oat biscuits, and oat-based breakfast cereals
● Seeds and vegetable oils that contain plant sterols and stanols, which also reduces cholesterol
● Vegetable and plant oils, vegetable spreads, avocado, oily fish and nuts, which all contain unsaturated fats – a healthier alternative to saturated fats, which raise your cholesterol
A Mediterranean-style diet is also thought to help.

How to eat Mediterranean style
Mediterranean countries have a lower rate of heart disease than the UK and northern Europe 3 This is thought to be because the Mediterranean diet is high in fresh fruit, vegetables, wholegrain bread, nuts, seeds, pulses and heart-healthy omega-3 rich seafood. Although it isn't a low fat diet, the fats themselves tend to come from healthier, monounsaturated sources like olive oil and nuts.

What foods should you cut down on?
Some types of food contain large amounts of saturated fats, which is known to raise cholesterol levels. These include:

● Butter, ghee, hard margarines, lard and goose fat

● Fatty meat (especially red meat) and meat products such as sausages
● Full-fat cheese, milk, cream and yoghurt
● Coconut and palm oils
● Any foods made from the above, like chocolates and pastries 
● Salt is a major cause of high blood pressure. Our daily salt intake should be less than 6g 4. Always check food labelling for salt content and ban the salt shaker at home. You can add flavour to food with pepper, herbs, spices and lemon juice.
How does alcohol affect your heart?
Alcohol causes irregular heart rhythms, raises your blood pressure and can damage your heart muscle. It's important both men and women keep to the limit of 14 units a week.

And remember, with our health insurance, if you do have concerns about your heart you're usually covered for any necessary diagnostic tests, including scans and electrocardiograms.