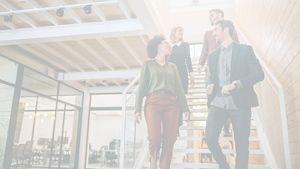 As the UK's leading insurer and with a strong track record of working in partnerships, we're in the ideal position to support you and your customers. Combining our expertise in insurance with your customer relationships, together we can drive your business forward and provide your customers with peace of mind from names they can trust.
Why partner with Aviva:
UK's largest insurer
43 million customers (worldwide)
Over 300 years experience
Composite insurer offering general insurance, life and healthcare products
Operational excellence in sales, service and claim
A choice of channels with customer sales and service by phone (inbound and outbound), online and face to face which can be white label, Aviva branded or co-branded depending on your needs
A range of support on offer including compliance and the regulatory environment as well as marketing and sales development
Aviva's partnership proposal
Read more about how Aviva can help you grow your business (PDF 1.81 MB)
Our product range
We offer a broad range of financial solutions across general insurance, life and healthcare which will allow you to offer your customers products that meet their needs at various stages of their lives.
General insurance products include:
Insurance for individuals
Home Insurance
Travel Insurance - single and annual multi-trip
Motor Insurance - car, vans and motorcycles
High-Net Worth and Mid-Net Worth Home, Motor and Travel Insurance
Personal Accident Insurance - accidental death, disability and hospitalisation benefits
Short-Term Income Protection cover
Mobile Device cover
White, Brown and Grey Goods Extended Warranty cover
Legal Expenses cover and Home Emergency cover sourced from third party providers
Insurance for businesses
small and micro businesses including shops, offices and pubs
medium to large businesses (including multinationals) such as Retail, Motor Trade, Property Owners and Offices, as well as cover for many other business sectors
commercial motor fleets of all sizes
Plus we offer speciality products, including Engineering, Group Personal Accident, Director and Officers Liability and Bonds
Contact our partnerships team
Our dedicated partnership team is here to support you at every stage, from enquiry and bid to implementation and day-to-day management of the partnership, providing you with access to:

world-class underwriting
market-leading products
compliance and regulatory consultancy
marketing and sales development consultancy
operational excellence in sales, service and claims.
To find out more about how we can work with you to deliver real peace of mind to your customer simply get in touch partnerships@aviva.com