5 steps towards the retirement you want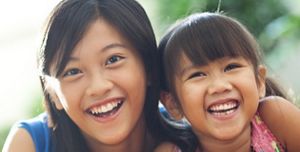 Do your future self a favour and follow our top tips…
Many of us have got things in mind we'd like to do when we retire — whether it's travelling the world or simply doing more of what you love. But how can you save enough for a decent retirement… without having to give up what makes life good today?
Here are five simple steps you can take that could boost your chances of getting the retirement you want:
1. Get familiar with your workplace pension
While pensions aren't the only way of saving for retirement, they're built for the job — and come with benefits you won't find elsewhere.
With a workplace pension your employer may help you save. You may also get tax relief on your pension contributions through one of two ways which will be decided by your employer.
How HMRC help you save for retirement
Relief at source arrangement — For every 80p paid into your pension, the government adds 20p in tax relief, meaning more money is invested. This means you end up with £1 in your pension pot. If you pay tax at more than the basic rate you may be able to claim even more tax relief through your self-assessment tax return or by notifying HM Revenue & Customs (HMRC).
Net pay arrangement — Your employer deducts your pension contribution from your gross (before-tax pay) so your tax bill is lower. With this method you receive full tax relief without having to claim it from HMRC. If you don't pay tax you won't receive tax relief.
You should contact your employer if you are unsure which arrangement they have. This information is based on our understanding of 2023/2024 tax rules. Tax benefits are subject to change, interpretation and depend on individuals' circumstances.
2. Make the most of any top ups from your boss

If your employer tops up your pension plan, they might chip in a bit more if you do too. Some employers will up their contributions if you increase your payments too (usually up to a limit). So — if you can afford to — it makes sense to make the most of it. Yes, it isn't cash going into your pocket right now, but it's money going towards your future nonetheless.
3. Be an early bird
Early on in your career is when it's easiest to make a big difference to your pension pot — even through small changes.
The sooner you pay into a pension, the sooner you'll start receiving tax relief from the government — and any contributions your employer adds. Your pension pot also will have longer to potentially grow in value. And if you put things off, you'll probably have to pay in a greater proportion of your salary just to achieve the same result.
4. Review your investment choices
The money you pay into your pension is invested. And exactly where it's invested can make a huge difference, so it's worth finding out where your money is going. The better your investments perform after charges, the bigger your pension pot could be. Although, don't forget that the value of investments can go down as well as up - you could get back less than the amount invested.
With many pension schemes you can change your investment choices free of charge. Don't like where your money's invested now? You can change it. Just remember that if you do switch funds, it's important to pick ones that suit your circumstances and attitude to risk. If you're unsure what to do, you may want to speak to a financial adviser.
5. Stay on top of things
One of the best ways of keeping your plans on track is to keep an eye on your pension. That way, you can check how your investments are performing, and that you're not paying too much in charges. These days, you can often manage your pension online, making all of this really easy to do.
When you're young and concentrating on your career, it can be tough to think about the future. But if you want to enjoy yourself later in life, too, taking steps like these is a great way to start.
This article is not intended to give advice or a personal recommendation. If you'd like a personalised recommendation based on your circumstances, you should seek financial advice. 
Get expert advice
It is advisable to explore all your advice options by checking out if your employer has set up an advice service for you or you may wish to contact a financial adviser, if you have one. 
Alternatively, Aviva Financial Advice offer a range of services and solutions to meet all your financial planning needs. There is no obligation to go ahead with financial advice and any charges will be explained up front by the adviser.
Any recommendations advisers make will be for products from Aviva and other carefully selected partners.
Book a call back if you would like to have a chat with a team of experts to establish if financial advice is suitable, or visit the Aviva Financial Advice page.