What is marriage allowance?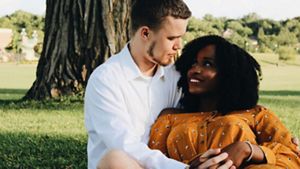 The marriage allowance is a government scheme designed to give married couples, and civil partners, income tax relief. We answer the most commonly asked questions. Tax benefits can change and depend on an individual's circumstances.
Essentially, you're able to transfer some of your tax-free allowance to your partner if you make less than the current personal allowance. In doing this, they can reduce their tax bill by up to £251 over the year. Tax benefits can change and depend on an individual's circumstances.
What conditions do I need to meet to be eligible for marriage allowance?
You need to be married or in a civil partnership
One partner must earn under your personal allowance, which is £12,570 for the 2021/22 tax year
The other must earn between £12,571 and £50,270. This is the requirement for the UK (excluding Scotland). If you live in Scotland, the other must earn between £12,571 and £43,662 (pay the starter, basic or intermediate rate) 1.
This can be a great option for people on maternity leave, stay-at-home parents, retired, self-employed and unemployed people.
How does marriage tax allowance work?
The non-taxpaying partner can "give" the taxpaying partner £1,257 of their allowance. By adding to their tax-free alliance, they pay up to £251 less. The best way to apply for the marriage allowance is online on the .gov site, where you simply enter your details (or you can also apply by phone if you prefer). The non-taxpayer should complete the application. Once you've submitted your application, you'll receive a letter from HMRC detailing whether or not you're eligible.
Do you pay less tax if you are married?
Technically, no. If you don't take advantage of the marriage allowance, you will not get the tax benefit. Also, it only lowers your tax if one partner earns less than £12,570 per year.
This is not to be confused with the married couple's allowance (MCA). This is for couples where at least one person was born before April 6th 1935. Find out more on the .gov.uk website.
Does your tax code change when married?
For the spouse or spouses in employment, you'll be given an adjusted tax code to automatically change what you're paying. Your code will end with M if you are receiving the allowance and N if you are transferring the allowance. This can take up to 2 months to take effect. You only need to apply once rather than every tax year, but ensure you get in touch with HMRC if your situation changes. This includes divorce, death, or if the non-taxpaying partner starts to earn over the personal allowance threshold.
HMRC will also work out whether you're due backdated money, so be sure to enter your details correctly.