Meet the anxious drivers who learnt to beat the nerves and get back behind the wheel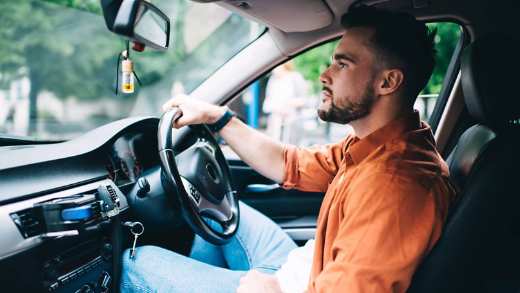 If the mere thought of driving to unfamiliar places, motorways, parking or getting lost turns you into a bag of nerves, there are a few ways to beat the butterflies to get back behind the wheel. From driving a van through the Alps after being a passenger for 10 years to getting back behind the wheel after a crash, we ask nervous drivers how they cope with the open road.
By Steve Smethurst
I'm usually ok when I'm on my own in the car. Passengers make me anxious. I become acutely aware of my driving style, worrying about overtaking safely and am I going too fast or too slow? Am I going the right way, will we get there on time?
It probably stems from a crash on the M4 many years ago. It hasn't helped that we've since moved to an island with a population of less than 2,000 people. Hardly anyone drives at more than 30mph on the Isles of Scilly – the narrow, winding roads mean you're always at risk of suddenly coming across other vehicles, walkers, cyclists or ducks. What's more, there are granite dry-stone walls covered in foliage, that leap out at you as you drive past them. That's my theory, anyway and the number of dents in the side of cars here backs me up.
Now, when I drive on the mainland, everyone seems to be in a hurry. I'm usually in a hire car I've never driven before and I don't know the roads well. Add in driving in the dark, pouring rain and passengers and I become a sweaty-palmed nervous driver. 
And, as the following case studies show, I'm not the only one.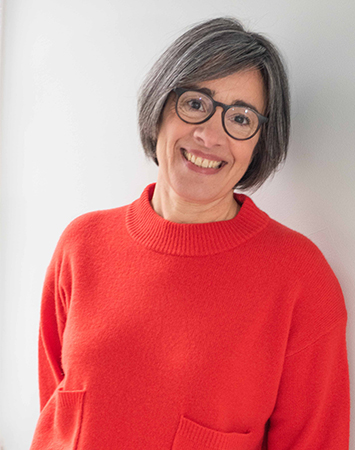 Racing heart lead to panic
Amanda Armstrong, who runs a recruitment business from Bournemouth, Dorset, was born and brought up in London. She says she learnt to drive as soon as she could and passed her test at 18 .
"I was hugely confident in London. I always thought that in another life I'd have done The Knowledge and been a black cab driver. I only have to go somewhere once and remember the way."
So, what's the problem? "Motorways are a completely different story," she says. "I will get into a total panic with cold sweats and I can't breathe when I'm on particular sections of any given motorway. When it comes to sections without a hard shoulder, I'm in meltdown."
She thinks the nerves stem from when she was a 19-year-old passenger in a car that attempted to overtake a lorry on a single carriageway road and the lorry chose to turn right without indicating and knocked them into a ditch.
The occupants were unhurt physically, but the mental scars remain. "My sweaty palms and racing heart make me light-headed and often after a panic, I have to pull into the nearest service station," she says.
Amanda uses several coping techniques: deep breathing, windows open or listening to the radio, which all help. 
Confidence knocked by M25 crash
It's 20 years since freelance writer Sarah Haselwood, who lives in Oxted, Surrey, had a terrifying crash on the M25, but the memories linger.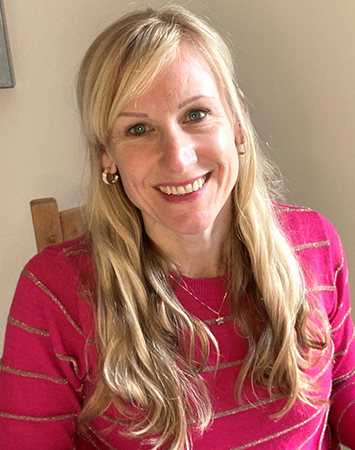 "I was driving home from my grandparents with my mum. As I changed lanes, a lorry smashed into the back of us and we span. Luckily, neither of us were hurt, but the shock stayed with me. The car was written off and I didn't even know if it was my fault, as it all happened so quickly. But it rocked my confidence and for years I didn't drive."
Living in London meant she could use public transport, but when she moved to Essex with her husband, she realised she needed to drive.
"I was petrified. I did a few short trips around the block, but remember having to pull over to let my husband drive."
To address her anxiety, Sarah decided to try hypnotherapy, which allowed her to relive the crash and in doing so it relieved some of her worries.
"It allowed me to gradually take short trips to build my confidence," she says. "I am fine going from A to B now," she says, "but I still get nervous driving to new areas. It's the fear of getting lost or being stuck in the wrong lane or taking a wrong turn and having nowhere to park.
"I panic if I don't know the parking situation in advance and have often Googled places to see what the parking is like. If someone I know has been there, I'll pick their brain.
"Often I won't sleep well the night before and I'll be really anxious and short-tempered when I set off. It helps if I'm on my own in the car and I go to most places really early!"
Driving a van back from the Alps
When you're scared of driving and haven't been behind the wheel for 10 years, the last thing you need is for your husband to break his leg when you're on holiday in the Alps. 
"Terribly nervous" is how creative director Megan Lomax from Hackney, London, describes how she feels behind the wheel. "I'd grown up and passed my test in Berkshire, but I've never felt confident driving in London," she says.
She highlights turning right, motorways and getting lost as her big three fears and says that the thought makes her short-tempered and sometimes she even physically shakes with the fear. 
Her worst point came when her husband had an accident and she had to face the fact she'd need to drive her family home via Italy and Germany in a van. 
"I was in a total panic. It was the first time I'd driven for 10 years. It was so stressful. It wasn't even a terribly reliable vehicle so I was terrified of breaking down in the Mont Blanc tunnel." 
She says that she took it 'very steadily' and her children were able to help with directions. But it wasn't easy.
"The hotel we had booked for the first night was at the top of a mountain road with lots of hairpin bends. Then there was one point when we were in Brussels when it was pouring with rain. I just wanted to stop."
Fortunately, as the journey went on, it became easier. "I started to almost enjoy it," she says. "That said, I got us home, parked up and didn't drive again for months."