Learning to drive without an instructor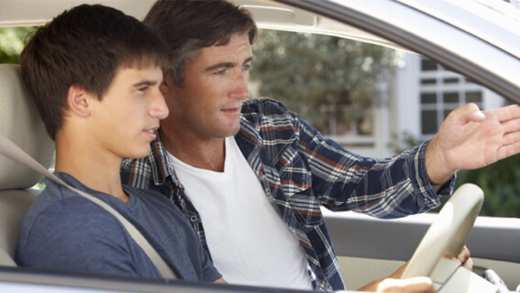 To reduce the cost of driving lessons, some people recruit a parent or friend to teach them. Here's our guide to learning with family or friends.
Driving lessons are essential for passing your driving test, however sessions with an Approved Driving Instructor (ADI) can be expensive.
Advantages of learning without an ADI
Professional lessons can cost as much as £50 an hour so some learners choose to mix professional ADI sessions with those from family or friends or just go with the latter
If you'll be using the family car once you pass your test, you may feel more comfortable practising in the same one. Then, when you're on the road, you won't need to readjust
You may be lucky to have more opportunities to practice. Not having to schedule in times or be cut off once your hour is up, may give you more road time. And you might get the chance to experience different light and weather conditions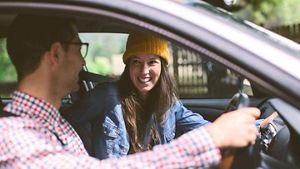 Car Insurance
We've cut the tricky questions so you can get a quote quicker than ever.
What do you need if you're learning without an instructor?
Make sure that the person teaching you is over 21 and has had their licence for more than three years
It's illegal to pay someone to teach you if they aren't a certified ADI, so it needs to be someone who's happy to give up their time for free
You need to have your provisional licence and your own insurance as a learner driver if you're practising in a car you own. Your family member or friend will usually be covered on this
If you're practising in someone else's car, you need to make sure their insurance policy covers you as a learner driver
Some policies may also have specifications on who can supervise you, so make sure you check
The practical test is only one part of becoming a qualified driver. Knowing the Highway Code and  'show me, tell me' questions are important, as is practising hazard perception simulations
Tips for learning without an instructor
Preparing for your practical driving test
Once you've completed the eyesight check and the 'show me, tell me' questions, you'll be tested on your driving skills. The examiner will ask you to carry out various manoeuvres including: 
Driving on different roads and in differing levels of traffic
Pulling out and from behind a parked car 
Hill starts
Reversing around corners, turning in the road and reversing into a parking space
Make sure you let the person teaching you know what will be required of you, so they can prioritise your goals (and brush up themselves if necessary).
Beating your emotions
One of the main reasons that puts off people from learning with family and friends is the fear of tension arising. But this can be avoided with forward-planning and a by creating calm environment in the car.
If you're both clear about your objectives before you start, this should help things run smoothly. If you're feeling anxious, take a deep breath and stop if you need to. Go out again when you're feeling calmer. 
You can carry passengers in the back of the car while you're still a learner, but it's distracting so best avoided where possible. 
Take it slowly
Ultimately, you want to be a proficient and conscientious driver, so take your time – passing your test is a marathon, not a sprint.