Have you tried MyAviva?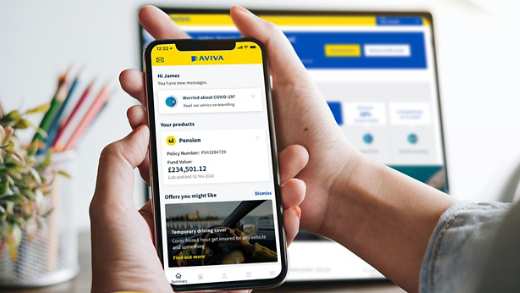 Discover MyAviva
Try the MyAviva app where you can do things like:
Update your details and view documents
Control your pension funds and investments
Get discounts on other products
See what our pension customers can do
Most of your retirement products can be managed online.  View and manage your pension plan in MyAviva*:
Make a one-off payment by debit card
View your fund value
View past performance 
View/manage the funds you are invested in and your investment approach
Update your address
View your plan details
Add or remove a beneficiary 
Change retirement age
*Depending on your pension plan some features may not be available at present.
It's easy to tell us what you need
Contact us online and we'll get back to you as soon as we can.