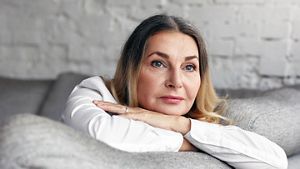 Helping you through bereavement
A practical guide
What to do when someone dies
Losing a loved one can be devastating. But if you have to deal with the practicalities as well as your own grief it can feel overwhelming.
We can't ease the pain, and although this guide isn't intended to be comprehensive, it could help you work out what tasks you need to consider and how to do them.
The government website provides a wealth of information on these processes [1]Footnote 1, so if you can't find what you're looking for here, they may be able to help.
The essentials
Register the death
A death must be registered within 5 days (8 in Scotland), or when the coroner gives permission. You can find out more about who should register the death on the Citizens Advice website. The medical certificate will also need to be taken from the hospital or GP to the registry office, along with the following documents where relevant:
Birth certificate
Marriage or civil partnership certificate
National Insurance number
Proof of address (eg utility bill)
Driving licence
Passport
It also helps if you have the full name, date of birth and National Insurance number of a surviving spouse or civil partner.
In England and Wales, you should use the registry office closest to where the person died to avoid unnecessary delays. In Northern Ireland and Scotland, the death can be registered in any district registration office. You can find a register office at www.gov.uk/register-offices.
Registering a death is free and takes about 30 minutes – but it's best to make an appointment.
Tell Us Once
The Tell Us Once service is a quick and easy way of reporting a death to a number of government organisations, such as HMRC, DVLA, Department for Work and Pensions and the local Council Tax office. If the registrar doesn't mention the service, please ask, as it could save you time and hassle.
Arrange the funeral
Once you've registered the death and got a death certificate, you can arrange the funeral.
The person who has died may have a pre-paid funeral plan or may have recorded their wishes, so it's worth checking their paperwork  first. It's worth getting a couple of written quotes as funerals can be expensive, so shop around to compare prices.
Most people use a funeral director who will guide you through the process and make arrangements. Find one who's a member of the National Association of Funeral Directors or the Society of Allied and Independent Funeral Directors.
It's possible to arrange a funeral yourself. You could contact the Natural Death Centre or the cemeteries and crematorium department of your local authority for help and information.
Next steps
Dealing with the will
Sorting out the deceased's assets and interests (called their 'estate') can be complicated. That's why some people have a will with a named executor (which may be you) to distribute the estate.
This process is often referred to as managing or administering the estate. It involves collecting the assets belonging to the person who has died, paying any debts and distributing the estate to the people entitled to inherit.
You should find out if there was a will in place and check if you have the right to manage the estate. You can carry out a search with will registration companies. They will search their own databases and make local and national searches with solicitors and will writers.
If you're confident there wasn't a will and you're the next of kin (spouse, civil partner, child), you may be best placed to manage the estate – but you may need to apply for a letter of administration by post.
Please visit www.gov.uk/wills-probate-inheritance for more information.
Probate
Probate (known as Confirmation in Scotland) is the legal process for dealing with an estate.
A grant of representation (also know as grant of probate or grant of letters of administration) is a legal document that allows an individual to manage an estate. 
This can either be the will left by the deceased, or if the individual died without a will, intestacy laws determine how the estate can be distributed.
If the amounts are small (less than £5,000) and don't include land, property or shares – or if the estate was held jointly with the surviving spouse – you might not need it. It's best to check by calling the HMRC probate line for guidance on the number below.
You can find out how the process differs in Scotland and Northern Ireland on the respective government websites.
Dealing with money
Pension
If the deceased had a pension, benefits can sometimes transfer to the surviving spouse, civil partner or other beneficiary. There are different rules for government and workplace pensions, so you'll need to contact the government pension service and private pension companies so that they can assess the situation.
It's a legal requirement for pension companies to issue annual pension statements, but please bear in mind these could be electronic or on paper. If you can't find one, try calling the deceased's employer and previous employers and the government's find pension contact details service if you're entitled to do so.
Tax
When someone dies their tax position should be reviewed, as a refund may be due. HMRC should write to the executor, personal representative or administrator (in the case of intestacy) within a month of the death being registered, explaining any action required.
Often HMRC will only write if they think tax should be refunded or is due from the estate. However, it's worth carrying out your own check of the deceased's tax position as there may be allowances that can be claimed or transferred to a surviving spouse or civil partner.
There may also be errors in HMRC data that may make a difference to the tax owed or refund due.
You can visit the Tax Help for Older People website or give them a call if you need help.
Banking
If the deceased had a joint account, the other account holder can usually continue to use the account without interruption but they should still tell the bank about the death.
If the account was in the name of the deceased only, the bank will usually freeze the account upon notification to stop further payments leaving the account.
The bank will usually be able to release funds for the most urgent expenses, such as funeral expenses, inheritance tax and probate fees, so it's worth calling straight away.
Death in service
If the deceased was still in employment, they may have had something called 'death in service' cover through their employee benefits. If so, their family or other beneficiary could be paid a tax-free lump sum. You should check with their employer if you think this could apply.
Debts
When somebody dies, any money owed comes out of their estate first. Debts could include rent, credit card balances and car loans and might be individual or joint, secured or unsecured.
The estate must pay off any outstanding debts in a set order so it's important to look at this early to avoid unnecessary worry. Be upfront and tell any creditors that you're dealing with the estate, as getting reminder letters and demands can add stress to the situation.
If you have concerns about debt, the MoneyHelper Service can help you find free advice.
Mortgage
If there's a mortgage on a property the deceased owned, it doesn't automatically transfer to the surviving spouse or partner – regardless of what the will says.
The lender will want to know if the survivor can afford the monthly payment on their own. Lenders can insist on the sale of property to repay any outstanding balance so it's important to talk to them as soon as possible.
There may be a life insurance policy that was taken out to pay off all or part of the mortgage, but you should still contact the mortgage lender while the claim is being processed.
Government benefits
You may be entitled to some money from the government to help you cope financially if your husband, wife or civil partner dies before you reach State Pension age. For more details, see Bereavement Support Payment and Widowed Parent's Allowance on the government website.
Telling people
Government departments
The Tell Us Once service allows you to tell most government organisations (including HMRC, DVLA and the local council) about a death in one go. 
Credit card companies
If the deceased had credit cards it's important that you let the lenders know what's happened and get the cards deactivated as soon as possible. Contact their customer service department or visit them in branch if they have one. 
Insurance companies
If the deceased had any insurance cover in place, you should contact the providers to make sure any necessary cover remains in place and the rest is cancelled.
You could check on bank statements to see where any payments were going if you're not sure who to contact.
Home insurance
If there's now nobody living at the deceased's home, it's important to let the insurer know. The policy can usually continue but there may be some restrictions or conditions to cover.
Tips for protecting an empty property:
Arrange regular visits to check inside and out – ideally once a week
To prevent damage by burst pipes in cold weather, either turn off the water supply and drain the system, or keep the heating on low
Remove post
Keep the garden tidy
Remove anything of high value
Motor insurance
If the deceased's vehicle needs to be moved there must be appropriate insurance in place.
The driver moving the vehicle must be covered for driving other cars on their own insurance, or they can be added to the deceased's policy as a named driver. If insured with Aviva, we can do this free of charge. The policy can then be cancelled when the vehicle has been moved.
Life insurance
If you jointly held a life insurance policy with the deceased, you may want to check with the insurance company whether any life cover remains in place for you following a claim settlement.
You or your family may still have the need for life insurance cover, so careful consideration is recommended. You may want to get some financial advice from unbiased.co.uk. 
Utility companies
If you're not sure who provides what, look for old bills or check any bank statements. Contact providers to close accounts, settle bills or reclaim money that's owed.
If you or others shared a home with the deceased, the name on the account may need to be changed – and if you're using less gas, electricity or water, cheaper tariffs may be available.
Phone, TV and internet providers
Decide what subscription TV channels, mobile phone contracts and internet connections are needed and talk to the providers about cancelling or amending services.
But remember, for someone who's going to be on their own, having a good internet connection might be more important than they previously thought.
Emotional support
Grief can be devastating and cannot be ignored. Friends and family can help but if you or anyone else affected by the death need more support or just want to talk, there are many organisations that can help. If you're not sure where to start, here are some suggestions:
Mail preference services
Social media
Verified family members can request the removal of a loved one's account from social channels such as Facebook, Twitter and Instagram. However, you may not wish to do this straight away. Social media pages often have sentimental value (not to mention irreplaceable photos) and can often serve as a memorial for friends to leave messages of condolence. 
---
Have a question for us?
Monday to Friday: 9:00am - 5:00pm
For our joint protection, telephone calls may be recorded and/or monitored. The cost of calls to 03 prefixed numbers are charged at national call rates (charges may vary dependent on your network provider) and are usually included in inclusive minute plans from landlines and mobiles.