We all know that drink-driving is a crime and a danger to everyone on the road. But how well do you know the facts?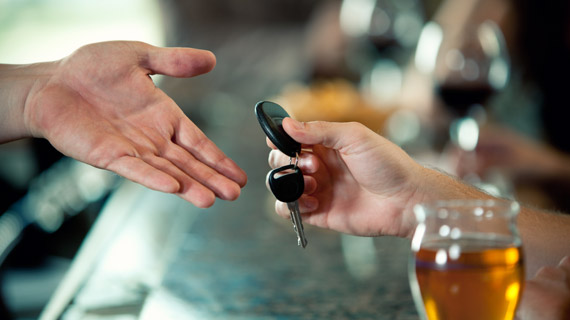 How does alcohol affect your driving?
Alcohol can affect your driving in a number of ways, including:
Reducing your ability to think clearly and make good decisions
Reducing your attention span
Increasing your reaction time
Increasing the chance of misreading road signs and markings
Reducing your peripheral vision and potentially causing blurred vision
What's the legal drink-drive limit?
In England, Wales and Northern Ireland, the maximum limit is 35 micrograms per 100 ml of blood 1. This roughly equates to one small glass of wine or 1 pint of beer. 
Remember that your ability to drive can be negatively affected by even the smallest amount of alcohol, so it's safest to avoid alcohol entirely if you're driving.
And if you do want to have a drink, plan ahead and arrange alternative transport home.

What happens if you get caught drink-driving?
Driving while above the legal limit can result in:
6 months in prison
An unlimited fine
A driving ban of at least 1 year
How do you report a drunk driver?
If you see someone about to drink and drive, dial 999 and report it to the police, telling them:
The name and address of the driver
A description of the driver and vehicle
The vehicle registration number
Does a drink-driving conviction affect your car insurance costs?
Yes, it's likely that your car insurance costs will increase significantly if you are convicted for drink-driving.
If you do want to have a drink while you're out and about, plan ahead and arrange alternative transport home.