How insurance works
To work out the price of your insurance, we weigh up many factors. Some of these are specific to you, whereas others are to do with the world around you and what's happening in the insurance market.
Everyone who buys insurance pays into a central pot and, if you make a claim, we pay it out of that pot. If the numbers and costs of claims increase, the pot needs to go further, which means prices can go up.

But whatever happens, we constantly review the way we calculate the cost of car insurance to make sure we offer you the best price.

On this page, we've explained some of the factors which can affect your price.

Your car insurance renewal
Before an existing policy comes to an end, we'll send you a renewal invite. This will show two prices — last year's price and a price for having equivalent cover over the year ahead.
Why isn't last year's price what I paid?
It's almost certainly because you made a change to your policy during the last 12 months which affected the price of your cover. 
Your renewal invite will show how much your current cover would have cost over the whole of the last year if that change had been in place from day one. This gives a better like-for-like comparison between last year's premium and your new premium price.
I didn't make any changes, why is my premium higher?
We look at hundreds of factors when we price your motor insurance policy, and your price is a combination of all of them. 
Most of these risk factors won't change from one year to the next in terms of what they are, but the levels of risk attached to each of them can often vary. There are also factors beyond our control that may mean your insurance costs more.
Does this price include my no claim discount?
It does, and the more years you have the more discount it gives you. However, the first few years make the biggest difference to your price — after more than five years the impact levels off. 
You have the option to protect your no claim discount and reduce the possible impact of a future claim on your next renewal price, and there would be an additional cost for this.
How events affect your car insurance price
Total number of claims
More claims overall in the market can lead to an increase in our costs, and therefore lead to higher premiums in general. We're very open and transparent about our customers' claims experience — our average rating left by our car insurance customers was 4.6 out of 5 (as of 9 February 2021).
More expensive repair costs
It's getting more expensive to buy car parts and pay for repairs. This increases the cost of providing insurance and therefore the price you pay.
Changing claims market
Numbers of personal-injury claims, such as whiplash, have increased over the last decade, driving up the cost of car insurance for everyone. We work hard to predict how much we're likely to pay in future claims, and factor this into customers' prices. Third-party claims also have an effect.
Changes in the law
Changes in government laws and industry regulations can affect prices. In 2015, for example, the Government proposed to remove compensation for minor whiplash, and also commission for lawyers from minor-injury claims. In 2017, we passed on all savings from these reforms to our customers. 
Rising taxes and other costs
In 2017, the Government raised Insurance Premium Tax from 10% to 12%, forcing up prices across the market. Your premium also includes costs for customer services, such as contact centres and online support, and the cost of investing in future products and services.
Severe weather
Severe cold or wet spells can increase the amount and severity of claims. Ice and water can lead to more accidents and, like other insurers, we regularly review the predicted level of future claims costs resulting from severe weather.
---
How you affect your car insurance price
Of the hundreds of different factors that we use to price your motor insurance policy, some are more directly connected to you. They also form part of an overall picture of how likely you are to make a claim, and how expensive that claim is likely to be. These play a major role in shaping your price when you first take out insurance, but tend to have less impact on your renewal price. These are the top considerations.
Where you live
Your postcode has a major bearing on your premium. We look at claims, traffic, theft and malicious damage in your area. More accidents, so more claims, in your area may drive up car insurance costs.
Your age
How old you are can have an impact on your price. We constantly review claims stats and apply age-related risk factors accordingly.
Your mileage
How far you drive can affect your price too. There's not a simple formula here, but it can combine with other factors to build an overall picture of your risk.
Your vehicle
The make and model are important. If you own an expensive car, it's likely to cost more to repair and having a desirable car increases the chance of theft. The age of your car is a consideration too.
Who drives your car
It's not just your own age and driving history that affects your price — any drivers you name on your policy can have an impact too. 
Your driving history
Our data shows that customers with recent driving convictions and claims, especially in the last four years, are more likely to be involved in an accident or make a claim, and their price will reflect this.
How to manage your policy online
MyAviva is a secure online portal, where you'll find all the details and documents for your car insurance policy, so you'll always know where everything is. It's also where you'll make changes to your personal information or your policy. You can do this at any time through your laptop, tablet or mobile.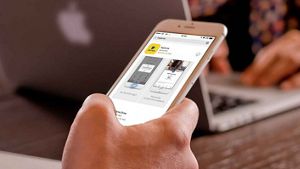 What you can do in MyAviva
Renew your car insurance policy

Update your details
Make changes to your policy 
View, download and print policy documents 
Save money on car insurance
Aviva MultiCar
Save 10% when you add extra cars. Discount doesn't apply to extra protection
Up to five vehicles on one policy. All cars must be registered at the same address

You can buy cover for two cars online. To insure three or more, call us on 0800 046 2722