Brexit and your policies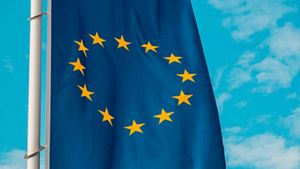 Find out how the UK leaving the EU affects your policies with us and see our answers to your frequently answered questions on Brexit.
If you bought insurance from us in the UK and are currently — and will continue to be — permanently resident in the UK, your cover will not be affected and will remain valid. As the majority of our customers are resident in the UK, most policies won't be affected by what happens at the end of the transition period.
If you're no longer resident in the UK or you're thinking of leaving the UK in the near future, depending on the type of insurance you have with us, your insurance may no longer be valid once you leave or you may not be able to make as many changes as before.
There are no specific issues we're aware of, except if: 
What impact did leaving the EU on 31 January 2020 have on my policy?

The UK formally left the EU on 31 January 2020 and the transition period ended at the end of 2020. During the transition period all EU law, rules and regulations still applied.
Since the end of the transition period, there hasn't been a deal agreed that covers financial services, which may affect your insurance. We'll update our website with more information, so you should keep checking back here as more details are announced.
We're monitoring developments and speaking with regulators to minimise any challenges that may come up. We'll always aim to provide the service you expect.
For more information on preparing for travel to the EU after Brexit visit www.gov.uk/visit-europe-brexit