Impact to your policy if it started on or after 1 January 2021 and you either become a French resident or are considering moving to France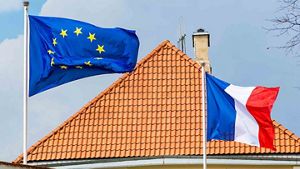 As a result of Brexit, the UK is no longer a member of the EU and is considered to be a 'third country'.
According to French law, even though you may have been resident in the UK when you took your pension, bond, protection or endowment policy out with us, if it started on or after 1 January 2021 and you then move to France, we won't be able to carry on accepting premium payments from you while you're resident in France.
This will have an impact on your cover and depending on the type of policy you have and the benefits you get, may mean your cover has to end or be reduced. If you still have a need for cover, then you'll need to get cover from another provider authorised to provide cover for French residents. This is because we don't have permission to carry on business in France. 
We've answered some questions about how this could affect you below. 
You can get tailored advice if you need it 
We can explain how this will affect your policy but we can't give you financial advice or a recommendation. The best person to do this is a financial adviser. They can help you understand how this will affect you based on your individual circumstances. If you don't have a financial adviser, you should be able to find one in your area of France by visiting the Orias website or, if you're still in the UK, you can find one at Unbiased.
And if you also have home, motor or travel cover with us, find out how Brexit may affect your insurance policies.