Impact to your policy as a French resident after the Brexit transition period for products taken out before 2021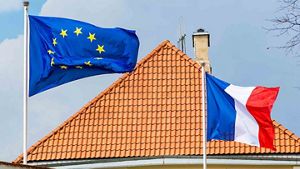 How Brexit may affect your annuity, pension, bond, protection or endowment policy with us from 1 January 2021.
If your policy started on or after 1 January 2021 and you either became a French resident or are considering moving to France, the rules are different.

As you're aware, the UK formally left the European Union on 31 January 2020, with the transition period ending on 31 December 2020.
The French Financial Regulator, ACPR, introduced new legislation on 16 December 2020 which means that from 1 January 2021, any customer who's resident in France won't be able to make certain changes to policies they have with us as we'll no longer be authorised to carry on business in France. This may affect you if you have a pension, bond, protection or endowment policy.
We've sent letters to French resident customers who we think this will affect and outlined the restrictions that we believe will apply. However, it's important you know that these are based on our current understanding of the position under French Law and could change in the future. 
If you're considering becoming a French resident, let us know as soon as possible so we can tell you how this will affect your policy.
Can I still make changes to my policy online?
We stopped some online access to policies for French residents from 1 January 2021 – this was either to stop customers from making changes where possible or stopping access completely where this wasn't possible. If you've tried to make changes that aren't allowed under French law, then we may need to reverse any transactions you've placed.
If you want to make any changes to your policy, give us a call, or speak to your adviser if you have one, to check whether the transaction is allowed under French law.
What will happen if any new information materially changes the position from the information we've shared previously with you?
We'll keep a close eye on the situation and update our website if any significant changes come up. You should keep checking back here for more details, especially if any changes are due to happen with any of the policies you hold with us.
We're able to explain how your plan will be affected but we can't give you financial advice or a recommendation. The best person to do this is a financial adviser. They can help you understand how this will affect you based on your individual circumstances. If you don't have a financial adviser, you should be able to find one in your area of France by visiting the Orias website or, if you're still in the UK, you can find one at Unbiased.
If you also have home, motor or travel cover with us, find out how Brexit may affect your insurance policies.