Impact to your policy as a French resident after the Brexit transition period for products taken out before 2021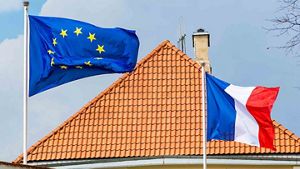 How Brexit may affect your pension, bond, protection or endowment policy with us from 1 January 2021.
If your policy started on or 1 January 2021 and you either became a French resident or are considering moving to France, the rules are different.
As you're aware, the UK formally left the European Union on 31 January 2020, with the transition period ending on 31 December 2020.

The French Financial Regulator, ACPR, introduced new legislation on 16 December 2020 which means that from 1 January 2021, any customer who's resident in France won't be able to make certain changes to policies they have with us as we'll no longer be authorised to carry on business in France. This may affect you if you have a pension, bond, protection or endowment policy.
We've sent letters to French resident customers who we think this will affect, and outlined the restrictions that we believe will apply. However, it's important you know that these are based on our current understanding of the position under French Law and could change in the future.
Why can't you see your policy online? 
Your policy with us is still open and live but we've currently had to restrict online policy access.
This is because the French financial regulator (ACPR) has put new rules in place. From 1 January 2021, where UK insurers have lost their pan-European trading permissions as a result of Brexit, certain restrictions came into force for existing customers who are resident in France or who may move to France in future. These restrictions will apply for as long the customer is resident in France. 
If you want to make any changes to your policy, give us a call, or speak to your adviser if you have one, to check whether the transaction is allowed under French law.

If any new information materially changes the position from the information we've shared previously, we'll contact you again to inform you.
We're able to explain how your plan will be affected but we can't give you financial advice or a recommendation. The best person to do this is a financial adviser. They can help you understand how this will affect you based on your individual circumstances. If you don't have a financial adviser, you should be able to find one in your area of France by visiting the Orias website or, if you're still in the UK, you can find one at Unbiased.
If you also have home, motor or travel cover with us, find out how Brexit may affect your insurance policies.