7 ways to save money on travel insurance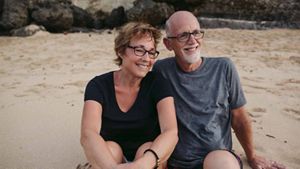 You've paid for the accommodation, booked your flights, perhaps splashed out on some fancy new swimwear … Now for the bit no one really wants to pay for – travel insurance.
By Sarah lewis
Don't be tempted to pack those bags without it, the right cover can make the world cruise of difference when that dream trip threatens to turn into the holiday from Hell.
To ease the pain, we're sharing our favourite ways to save on travel insurance, and some false economies that might end up costing more than you think.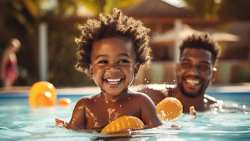 Our Single Trip or Annual Multi-Trip cover, and optional cover, could help you with unexpected events in the UK or abroad.
If you already have it, don't buy it.
Obvious we know, but heaps of bank accounts and credit cards offer travel insurance as a benefit, so don't double up. If you do have it, give it a quick once over to check it covers the places you're going and the activities you'll be doing (extreme sports cover probably isn't included).
The direct approach.
Buying online is usually cheaper and buying online directly from an insurer can cost less than you think. It can work out better value than getting cover from a travel agent, broker and even some comparison sites, and you may benefit from special offers. Which brings us to our next point …
Squad goals.
If you're travelling as part of a couple, with friends or extended family, covering the whole party on the same policy – as opposed to everyone taking out their own insurance – might cost less. We let you add up to 8 friends or family members to a policy, so nobody needs to fly solo. Just make sure everyone's medical conditions are included.
Consider an annual policy.
If you're a keen traveller and plan to take more than one trip in the next 12 months, then an annual multi-trip policy could be more cost-effective than taking out single trip cover for each break. Most annual policies will have a day limit for each break – usually 31 days, with an option to extend – so check before you buy.
But don't pay for what you don't need.
Are you one of those people who opts for insurance that covers every scenario? Spending a few moments to check you're not paying for features you don't need could save more than a few quid.

Only going on one trip this year? Then a policy covering multiple trips is likely a waste of cash. Not flying long haul? Then a Europe-only policy will save precious Euros. Thinking of paying extra to cover personal belongings? Not necessary if they're already covered by your home contents insurance.
Take advantage of multi-product discounts.
So, you've not got travel insurance, but what about your home or car? Insurers will sometimes give loyal customers a discount when they take out another product.
Excess to impress.
Finally, choosing a higher excess can result in a cheaper policy – but make sure you can afford to pay this should you need to make a claim.
False economies to watch out for 
Whoop! You've found some bargain insurance, but does it give you the cover you need? Unlike that economy flight, which is a must for cost-conscious travellers, these false economies could lead to more expense down the runway.
False economy 1: Skipping the optional extras you need
While it makes sense not to pay for extras you don't need, skipping the additional cover you do need can be a costly mistake. If your next break is whizzing down the Alps, then be warned that cover for winter sports, along with golfing and scuba diving, tends not to be included as standard. Travel disruption cover – which helps if there's a strike or natural disaster – is another optional extra, as is cover for lost or damaged baggage.
False economy 2: Not disclosing details.
To give you the cover you need, your insurer will need to know about any pre-existing medical conditions you might have, as well as how long you're going for and if you're travelling worldwide or in Europe. If you forget to tell your insurer, you might invalidate your cover and you could be left with a big bill should anything go wrong.
False economy 3: Choosing the wrong insurer.
With so many options, how do you know which insurer to trust? This one is personal and depends on your individual needs. You might want to go for a specialist insurer that you're confident caters for the type of holiday you're going on. Or simply go with one that you can trust to pay out if you make a claim.
False economy 4: Travelling without insurance.
Occupying the last spot but undoubtedly the biggest insurance mistake of all is simply not taking it out. You'd be surprised how many people travel without cover, especially when it comes to holidays in the UK or with a group. Insurance is there to protect you from the unexpected and can help with anything from needing urgent medical help to replacing a stolen passport abroad. It also covers your trip if something unforeseen happens before you go, so we recommend taking it out as early as possible.