Ways to Brexit-proof your finances: certainty in uncertain times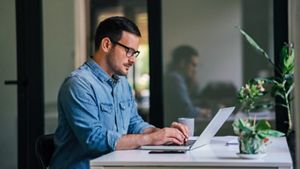 While it's difficult to predict the impact, there are a couple of things you can put in place to help Brexit-proof your personal finances.
The political and economic ambiguity of the last few months has caused even the most detached to consider what would happen if they lost their job. 
By Louisa Fletcher, Property Expert
Fix your mortgage
The first is straightforward – if you're a homeowner and concerned about interest rates increasing, consider taking out a fixed-rate mortgage. Depending on whether you're planning to move in the next couple of years, or staying put for the next decade, you can opt for the length of fix that best suits your circumstances. 
For more flexibility, a short fix of two years might be appropriate. For those who prefer the longer-term security of a five-, seven- or even ten-year fix, various options are available from lenders.  It just depends on what best suits your situation. 
By its very nature, a fixed-rate mortgage will guarantee your rate is 'locked' for the term of the product, making it easier to budget for your monthly payment. 
Fixed rates are exceptionally popular. According to data from Mortgage Advice Bureau 1, in July this year, 97% of home movers fixed their mortgage. Furthermore, 94% of those re-mortgaging opted for a fixed product, and 99% of first-time buyers have chosen to fix their rate.  
While it may sound like a great idea in principle, here's what you need to consider before signing on the dotted line. 
Product fees
Some lenders charge customers product fees for specific products, and others don't. If they do charge, some lenders will allow you to add the product fee to your mortgage, meaning you don't have the pay the lump sum up-front. But again, others don't offer this as an option. 
It's important to make sure you understand what you may have to pay from the outset, and budget accordingly. 
Early Repayment Charges
If you need to redeem your mortgage before the fixed term ends, you may have to pay a significant penalty, known as an Early Repayment Charge.
This varies by lender and product, so it's always best to thoroughly read the product terms and conditions, or ask your mortgage adviser so you that know what might apply should the situation arise. 
Porting
It's beneficial to understand whether you can take your fixed-rate product with you if you move during the term, a process referred to as 'porting' your mortgage. Some lenders will allow you to port your mortgage if you move, rather than forcing you to redeem it, meaning you'd have to pay an Early Repayment Charge. 
If the property you're buying is more expensive than the one your mortgage is currently secured against, lenders may let you 'top-up' with another mortgage running alongside your original ported mortgage to let you raise the full amount required. 
This is a slightly more complex process, but if you have to move home during the term of a fixed rate product, it can save you hundreds (if not thousands) in fees. However, this would only be available if your lender permits porting on that product. The small print can vary hugely between deals, so this is another point you may want to check carefully.
Protect your income
Another way to help safeguard your finances is to take out Income Protection Insurance designed to replace part – or even all – of your income if you lose your job. 
A lot of people don't know that you can insure against involuntary redundancy. But these types of protection policies have been available for many years and are relatively straightforward to put in place, providing specific criteria are met. 
For example, some insurers ask for confirmation that you're not under formal threat of redundancy at the time you take your policy out and that you've been employed for a certain length of time prior to cover starting.   
The amount of cover you insure for is directly linked to the amount that you'll pay. For example, you may decide to pay a lower monthly premium, meaning that you put cover in place which is equal to your monthly household bills and committed expenditure. This includes your mortgage payment, any credit card bills or car finance payments, and perhaps childcare or school fees too. 
Or, you may decide that you want to make sure if you're made redundant, you would be covered for your entire net monthly income. The choice is yours; it's just down to how much you're comfortable paying each month. 
There's no right or wrong answer; it's what suits your circumstances and what you feel is most appropriate. 
As you can see, it's actually quite straightforward to put a plan in place to ensure you have more certainty around your personal finances. And while we all have our concerns about what the future may hold, at least there are practical steps you can take which might help you to sleep more soundly at night. Hot water bottle entirely optional.