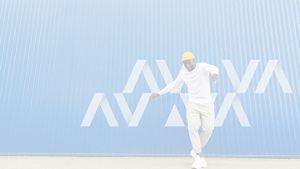 Wellbeing services from Aviva
Where there's wellbeing there's a way
Live smarter with a new approach to wellbeing
We're dedicated to helping you live your best life. That means encouraging you to consider your wellbeing in terms of everything you do.
Whether it's through MyHealthCounts, Aviva Digital GP, Get Active or the Stress Counselling helpline there's a service to support you.
Read more about our services
MyHealthCounts
What is it?
MyHealthCounts can help you find out how healthy you are and could help save you money on your renewal premium.
How is it helpful?
Completing our online health assessment gives you a 'Q score' – a figure which is used to calculate your discount. The higher your score, the lower your health risk.
You can improve your score by joining one of our 12 week programmes that keep you on track to reach your health goals.
How can I access this?
MyHealthCounts is provided to all of our Healthier Solutions customers at no additional cost. Members over the age of 18 are invited to join MyHealthCounts after a policy is purchased.  
Aviva Digital GP
What is it?
Aviva Digital GP, provided by Square Health, is like putting a GP in your pocket. It's an app which gives you access to the guidance you need from an NHS-registered private GP via the app – you can have five video consultations per member per policy year, 24/7.
How is it helpful?
You'll get around the clock access to GP video consultations and repeat NHS prescriptions – at no additional cost.
The app offers access to all this support:
GP choice 
You will be offered both male and female GPs to choose from. You can also select to search for a GP whom you have seen previously, via the app, within the last six months in order to book directly with them –subject to availability. Additionally, you can review GP bios and make a selection based on who best suits your needs according to their profile.
Repeat NHS prescriptions       
You can order prescribed repeat medication within the app (all NHS England exemptions accepted) and get free UK delivery.
Private prescription delivery service
You have the option to choose delivery of medication to your home, office or other nominated location, or choose to collect from your local pharmacy. All private prescriptions will carry an associated charge.
Your children under 16
If you have any children under 16 you can add them to your account for paediatric consultations, with a limit of up to 10 children per member.
When time matters, this app helps
Video consultations can help save time, with no need to visit a GP surgery. You could have an appointment in as little as 30 minutes and appointments can be booked 24/7 – most are available on the same day. The appointment slot with your selected GP will last for up to 15 minutes.
Consultation Advice
After your GP consultation, you'll be able to see the advice you have been given and your consultation history within the app.
Other services
The Aviva Digital GP service provides you with the opportunity to consult with NHS registered GPs on a private basis. This is separate to services provided on the NHS. You maybe required to pay a nominal fee for other services in the app that you may wish to use, such as the provision of private prescriptions or a fit note. The service will always notify you of any fees for services available within the app prior to any charge being made. You are under no obligation to use these additional services. Repeat prescriptions are also available in-app at NHS England rates and exemptions along with free trackable UK delivery.
Who's eligible? 
Aviva Digital GP is available to all Aviva Health customers who are residents of Great Britain, Northern Ireland, the Channel Islands and the Isle of Man at home or abroad.
How can you get this service? 
You will be provided with details on how to register and start using Aviva Digital GP after purchasing an eligible policy with Aviva.
This service is a non-contractual benefit Aviva can change or withdraw at any time.
Guidelines during COVID-19 pandemic
During this uncertain time, you should continue to use Aviva Digital GP as usual for non-COVID-19 related illnesses or questions. The service is there to help, particularly when it may be harder to get into your usual primary care practice, if you're self-isolating or unable to get out.

If you have any symptoms or questions regarding COVID-19, you should follow the latest COVID-19 guidance detailed at www.nhs.uk/coronavirus.

Get Active
Take the weight off your wallet
What is it?
Get Active gives you access to offers at health and fitness clubs nationwide, helping to support your health, wellbeing and fitness goals. 
Cancer Care with Get Active offers discounted products and services that can help support the daily living adjustments a cancer diagnosis and treatment can bring. There are also offers on services and experiences that may enhance quality time spent with family and close friends.

How is it helpful?
Get fitter, happier and healthier
The benefits of regular exercise - inside or outside the home - build confidence and helps you feel good about yourself. It could also help to combat disease, manage weight, improve your energy levels and reduce the risk of stress and anxiety.
Get fit and make new friends
Fitness can offer many great social benefits too, helping to keep you motivated and on track, while opening up opportunities of new friendships and communities.
Cancer Care with Get Active
Whether you need to access the cancer care offers for yourself or to help support loved ones or those close to you following a cancer diagnosis, the service is available to use any time, not just during a claim.
How can I get this? 
Get Active is available free of charge to all Aviva Health customers. Details on how to access this service are provided in policy literature. 
To find out more about Get Active read our terms and conditions.
This service is a non-contractual benefit Aviva can change or withdraw at any time.
Stress Counselling helpline
A little more conversation
What is it?
The Stress Counselling helpline offers the chance to talk to trained counsellors in confidence about the issues that are troubling you. It can be a good place for you to get help with personal or work-related stress issues and is available to members aged 16 or over.
How is it helpful?
Stress can develop when you feel that you are having difficulty with the demands and expectations you face. Talking and sharing can be the first step in helping to work through problems and resolve them.
This is where the Stress Counselling helpline can offer support.
Early intervention can help
The best time to get confidential help is as soon as possible. Allowing issues to build over time can create bigger problems down the line. The helpline makes it easier for you to get the help you need as soon as possible.
How can I access this service?
The Stress Counselling helpline is available to all Aviva Health customers, aged 16 or over. Details on how to access this service are provided within the member literature.
For our joint protection, telephone calls may be recorded and/or monitored. Calls to 0800 numbers from UK landlines and mobiles are free.
Mental Health Support articles
Take the weight off your mind
What is it?
Aviva can help you manage and improve your mental health by providing you with access to helpful information and advice.
How is it helpful?
Your mental health is important. We want to help you when things become too much. If you're experiencing stress, anxiety or poor mental health, it can be difficult to get back on track. 
You can access online articles and information, on a range of topics, to help support your mental health when the situation arises.
How can I access this service?
Mental Health Support is available to all Healthier Solutions customers. Details on how to access the information and articles are provided in member literature.

This service is a non-contractual benefit Aviva can change or withdraw at any time.
Find out more about our health insurance
Take at look at our health insurance and wellbeing offering.