We've been working with Macmillan Clinical Nurse Specialists since 2017 to help speed up claims for some individual critical illness customers with cancer.

In 2020, we paid more than 300 claims for cancer by simply speaking to Clinical Nurse Specialists to verify the diagnosis, instead of requesting a medical report 1.

This claims process helps reduce pressure on GPs and consultants to send medical reports. It also gives cancer nurses the ability to help more customers and their families get vital financial security quickly, when they need it most.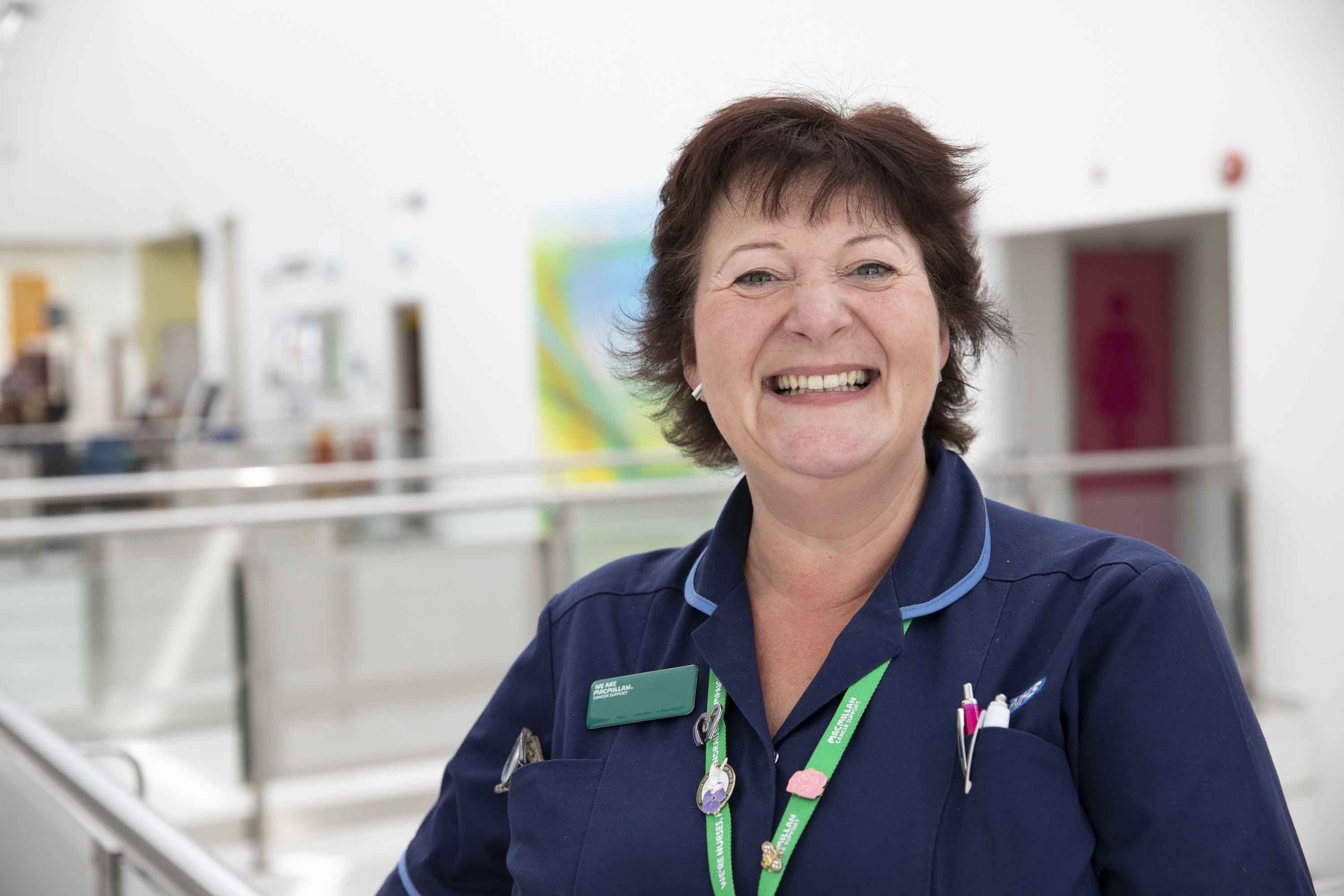 Stepping up our support
Receiving a cancer diagnosis can present even greater challenges during a pandemic. So it seems like an appropriate time to expand our partnership with Macmillan, and offer an additional helping hand to our life insurance, critical illness cover and income protection customers.
More than one in three people with cancer (39%) are severely financially impacted by their diagnosis 2. Before coronavirus, many patients said being diagnosed with cancer and having treatment was the scariest thing that they could imagine.

These anxieties and concerns haven't gone away – they've been made worse by the pandemic and, for many, financial pressures have increased further. So being able to get financial advice and counselling services, as well as speeding up claims, has never been more important.
How we can help
Working with Macmillan, we'll help our protection customers living with cancer to get access to the emotional, clinical and financial support they need.
If you make a claim for cancer, or tell us you're affected by cancer in any way, our customer team will have the information, tools and necessary training from Macmillan to know how to signpost the most relevant Macmillan support service.
So if you're worried about money, work or treatment, or just want to talk about whatever's on your mind, Macmillan will listen and support you.
Paul Brencher, Aviva Managing Director of Individual Protection, says:
"At a time when Aviva's protection customers experiencing cancer are likely to need additional support, it is right that we do everything that we can to help them get that support. I'm delighted to be entering a new phase of our partnership with Macmillan Cancer Support that will build on the success of our individual critical illness claims process with their specialist cancer nurses."
Natasha Parker, Head of Corporate Partnerships at Macmillan Cancer Support, says:
More than one in three people with cancer (39%) are severely financially impacted by their diagnosis

Macmillan Cancer Support/Truth survey
"Our partnership with Aviva enables Macmillan to provide better support for people living with cancer, particularly those struggling with the financial impact that a cancer diagnosis can bring.
"By working together, we are able to signpost Aviva customers to our clinical, financial and emotional support services whilst working closely with our Clinical Nurse Specialists to help reduce the time it takes to process an individual critical illness insurance claim. This is crucial as more than one in three people with cancer (39%) are severely financially impacted by their diagnosis. Partnerships like ours with Aviva are more important than ever before, especially at a time when people living with cancer may have more complex needs and significant financial pressures due to the impact of the coronavirus pandemic."