Passing your theory test is the first round of your full driving test. So, if you've got it coming up and aren't sure what to expect, this article can put you in the driver's seat.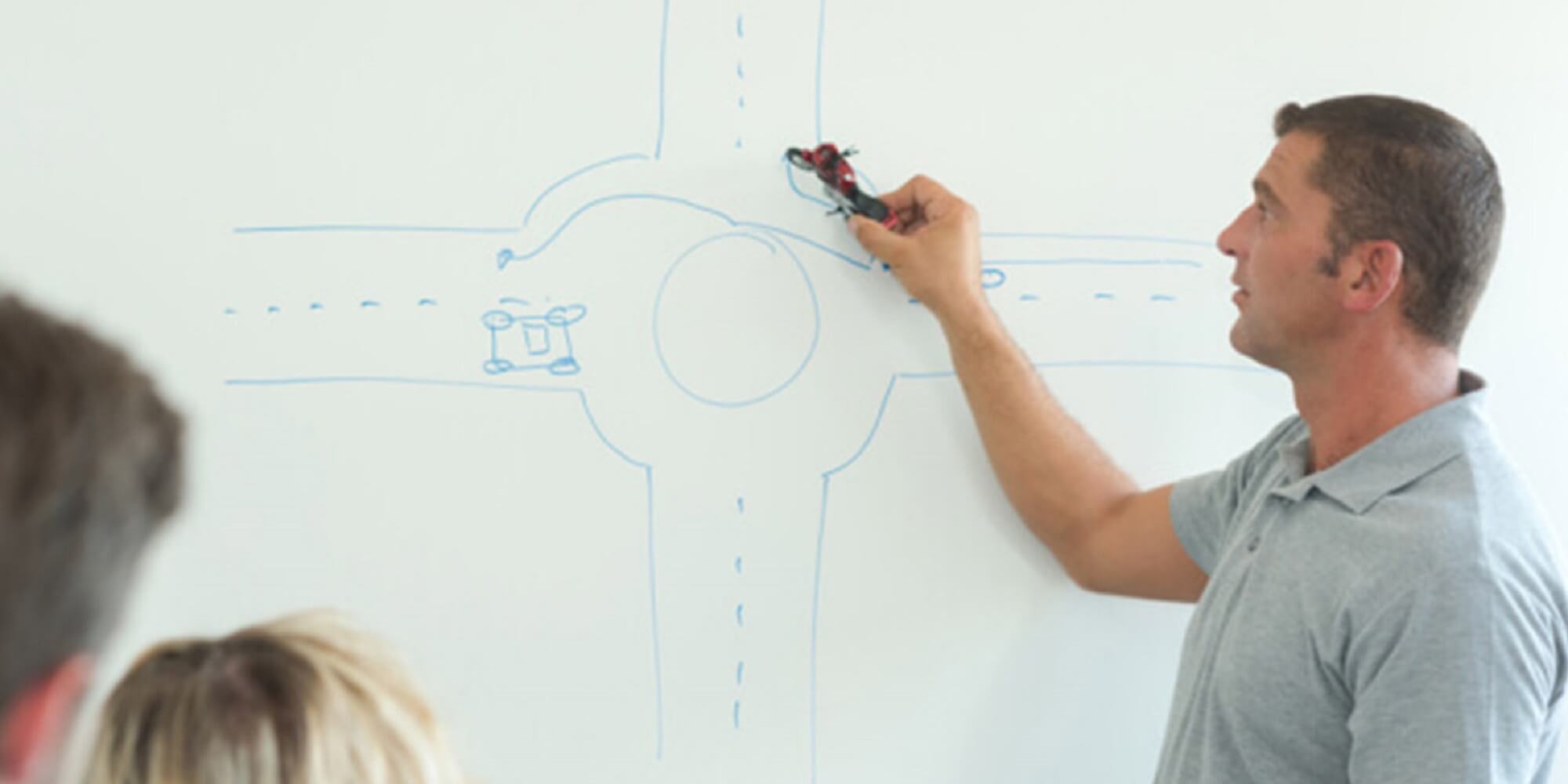 What is the theory and hazard perception test?
Your theory test is made up of the multiple-choice theory test and the hazard perception test – both are completed on a computer. You need to pass both. You'll receive the results on the same day as you take the test.
Multiple-choice test
The multiple-choice questions aim to test you on your general knowledge of The Highway Code, traffic signs, and essential skills of driving – there's more about how to revise these topics on the Department of Transport website.   
You can take practice theory tests too to see how you're coming along with your revision. 
Hazard perception 
For the hazard perception test, you're tested on how well you perceive developing hazards in everyday road situations. 
Need extra support?
If you have problems with reading, a disability, or any health conditions, you'll have to mention this when you book your theory test. 
From getting extra time to take the test, to a British Sign Language interpreter, you can find out about the support that's available on the government website. 
How many questions are there in the theory test and how many marks do I need to pass?
You'll have 50 multiple-choice questions and 57 minutes to finish. You need to get 43 right to pass. 
If you're not sure about an answer, you can flag the question and come back to it later. You can also change your answers at any time.
What kind of questions will I be asked during the theory test?
Before the test starts, you'll get some instructions as well as the chance to do a few practice questions so you understand how it works.
Since the questions are multiple-choice, you'll get a question and a few answers to choose from each time. 
Tiny tip: three of the questions on the test are about a short and silent video you'll watch that shows a normal driving situation. You can watch it as many times as you like. 
You have three minutes after the multiple-choice section ends before your hazard perception test starts. 
What kind of questions will I be asked in the hazard perception test?
There are 14 clips of road scenes that you'll watch. They each contain a 'developing hazard' that you need to click on to show you know it's a hazard.
Developing hazards are something that would cause you to act in a real-life situation – it could be something like changing speed or direction or coming to a complete stop. 
There are five points up for grabs for each hazard – to get all five you need to click the mouse as soon as you see the hazard forming. 
Tiny tip: one of the clips has two developing hazards.
What happens if I click the mouse over and over again?
You won't score any points for this. It's worth noting though that you won't lose points if you click and get the answer wrong. 
How many questions are there in the hazard perception test and how many marks do I need to pass? 
There's a total of 75 marks in the hazard perception test, and you need 46 to pass. But there are 14 video clips to watch rather than 75 questions. 
You only get one chance to do each video clip – you can't go back and review your answers like you can on the multiple-choice section.
How do I book my theory test?
You use the Government website to book your theory test. It costs £23 for a car or motorbike test. 
Make sure you've got your provisional driving licence, your email address and a credit or debit card handy when you're ready to get going. 
Do I need to bring anything with me to my theory test?
You'll need to take your UK photocard provisional driving licence with you on the day.
If your licence is from Northern Ireland, bring the photocard and paper licence.
What happens if I fail my theory test?
Hey, it happens. You can take it again and the fact you failed has no bearing on your next test score. Plus, you'll get a letter at the test centre with the sections you struggled to hit the necessary marks on, then you know which bits to practise for next time. 
You'll need to book your full theory test again – even if you pass one part of it the first-time round. 
You just need to leave three working days in between failing your first test and trying again a second time. 
I've just passed my theory test – what now? 
Congratulations! You did it. After you've finished celebrating, it's time to book your practical driving test. 
When you're at the theory test centre, you'll get a letter with a pass certificate number on it. The pass certificate's valid for two years, so you'll need to pass your practical driving test in this time. 
Contains public sector information licenced under the Open Government Licence v3.0.