What is an annuity?
An annuity is a financial product which gives you a guaranteed income for life when you retire. Most pension plans don't automatically start paying an income when you retire, so buying an annuity is one of the ways that you can use your pension pot to provide for yourself.
Aviva offers two different types of pension fund annuity:
We also offer the following type of annuity which can be bought with your own money from non-pension sources:
Call us now for more information
If you're new to Aviva
0800 068 3038
Or if you're already a pension customer
0800 029 4010
Monday to Friday - 9.00am - 5.00pm
For our joint protection telephone calls may be recorded and/or monitored and stored for a minimum of 5 years.
Our team will be happy to provide you with a personalised quote once you know which options you want.
Now you have more choices... where might an annuity fit in?
You now have more choice than ever before when it comes to options for accessing your pension savings. You're free to take money out of your pension and invest it, or spend it, however you choose
You also have many options for investing your money, some of which may be riskier than others. But for people who are looking for a guaranteed and regular income for life, an annuity is still a retirement option worth considering.
We understand that an annuity won't suit everyone. We've provided plenty of information on this website to help you understand more about this option. You can find out how you can take money from your pension here. We also recommend that you speak to a financial adviser before you make a decision on what to do with your pension.
Get an idea what your retirement income might be
Our Pension annuity calculator uses factual information, provided by you, to produce figures based on Aviva's Pension Annuity product and some of the options it can offer. You can use this to get an idea of how the different options may affect your income.
Why choose Aviva?
We have a wide range of annuity options to suit your needs.
If you have or have had certain medical conditions you may be able to get a higher income.
We have sophisticated pricing which gives you a tailored annuity rate.
We have innovative online tools to help educate and guide you through your annuity options.
It pays to shop around
Remember, you can buy your annuity from any provider - it doesn't have to be from the people you have your pension plan or fund with. The amount of income you'll get from your annuity will vary between insurance companies, so it's well worth comparing different options before you decide.
Pension Annuity Calculator
Using factual information provided by you, this easy-to-use calculator produces figures based on Aviva's Pension Annuity product and some of the options it can offer. For information about all of our annuity's options, you should see our Pension Annuity​.
Please be aware that the calculator isn't intended to provide personalised advice or give personal recommendations
Next steps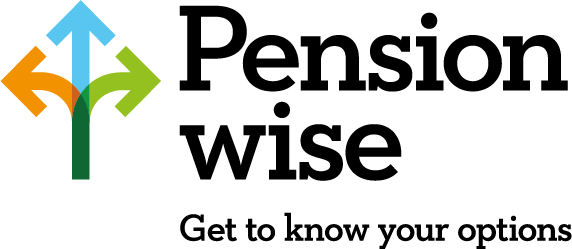 Pension Wise has been set up by the government and offers free and impartial guidance for people retiring with defined contribution pensions. It will help you understand what your choices are and how they work.
You'll be able to get help on the Pension Wise website, over the phone or face to face.
If you are approaching retirement we recommend you get guidance or advice to help you understand your options.
Speak to a financial adviser
If you need a personalised recommendation based on your individual circumstances you should seek financial advice.
If you would like more information about getting personalised financial advice, visit our financial advice page or ask a member of our team.
Monday to Friday - 9.00am - 6.00pm
For our joint protection, we may record our telephone calls. Calls are free from both land lines and mobile phones.
Aviva UK Digital Limited introduces to Aviva Life & Pensions UK Limited for annuities. Aviva UK Digital Limited is registered in England No. 09766150. Registered office: St Helen's, 1 Undershaft, London EC3P 3DQ. Authorised and regulated by the Financial Conduct Authority. Firm Reference Number: 728985.
Aviva Life & Pensions UK Limited. Registered in England No. 3253947. Registered office: Aviva, Wellington Row, York, YO90 1WR. Authorised by the Prudential Regulation Authority and regulated by the Financial Conduct Authority and the Prudential Regulation Authority. Firm Reference Number: 185896.