You've worked hard for your retirement and to make the most of your pension you'll want to find the best annuity rate available to you. Your annuity will provide you with a source of income for the rest of your life, so choosing the right provider is an important decision.
Annuity rates are set by each provider and can vary considerably; rates tend to fluctuate quite regularly, like the interest rates on savings accounts. Once you've bought an annuity you usually can't change it and are locked into that rate; therefore it's important for you to shop around and understand what impacts the income you will receive in your retirement.
Your own personal circumstances are taken into account when working out how much income you will receive: These factors include; your age, your health and the options you choose to add to your annuity. The options you choose when taking out the annuity may also have an effect on the amount of income you receive.
Pension Annuity (including Enhanced)
Many people don't realise that it's vital to tell us if they have had, or are currently suffering from, any medical conditions. This is because they could gain a better annuity rate, sometimes referred to as an Enhanced Annuity. People with certain lifestyle conditions, such as smokers, or those who are overweight, may also qualify for a better rate.
The reason why you may get a better annuity rate is that a person with ill health/certain lifestyle conditions is expected on average to take fewer annuity payments than a person of the same age that has a clean bill of health.
Your spouse or civil partner's health can also be taken into account if you want your annuity to include them.
Pension Annuity Calculator
Using factual information provided by you, this easy-to-use calculator produces figures based on Aviva's Pension Annuity product and some of the options it can offer. For information about all of our annuity's options, you should see our Pension Annuity​.
Please be aware that the calculator isn't intended to provide personalised advice or give personal recommendations
Next steps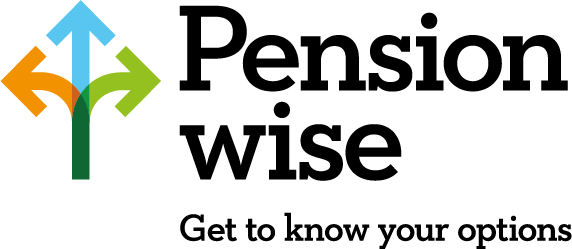 Pension Wise has been set up by the government and offers free and impartial guidance for people retiring with defined contribution pensions. It will help you understand what your choices are and how they work.
You'll be able to get help on the Pension Wise website, over the phone or face to face.
If you are approaching retirement we recommend you get guidance or advice to help you understand your options.
Speak to a financial adviser
If you need a personalised recommendation based on your individual circumstances you should seek financial advice.
If you would like more information about getting personalised financial advice, visit our financial advice page or ask a member of our team.
Monday to Friday - 9.00am - 6.00pm
For our joint protection, we may record our telephone calls. Calls are free from both land lines and mobile phones.
Call us now for more information
If you're new to Aviva
0800 068 3038
Or if you're already a pension customer
0800 029 4010
Monday to Friday - 9.00am - 5.00pm
For our joint protection telephone calls may be recorded and/or monitored and stored for a minimum of 5 years.
Our team will be happy to provide you with a personalised quote once you know which options you want.
Aviva UK Digital Limited introduces to Aviva Life & Pensions UK Limited for annuities. Aviva UK Digital Limited is registered in England No. 09766150. Registered office: St Helen's, 1 Undershaft, London EC3P 3DQ. Authorised and regulated by the Financial Conduct Authority. Firm Reference Number: 728985.
Aviva Life & Pensions UK Limited. Registered in England No. 3253947. Registered office: Aviva, Wellington Row, York, YO90 1WR. Authorised by the Prudential Regulation Authority and regulated by the Financial Conduct Authority and the Prudential Regulation Authority. Firm Reference Number: 185896.